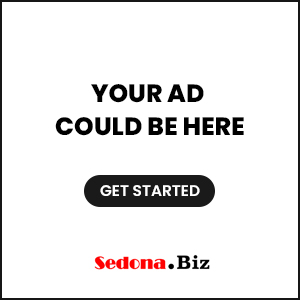 Clarkdale AZ (September 23, 2014) – Sedona resident Kathy Bazan has joined the Yavapai College Verde Valley Small Business Development Center (SBDC) as its new business analyst. The center, part of the college's Regional Economic Development Center (REDC), is located on the YC Verde Valley Campus, 601 Black Hills Drive in Clarkdale.
The SBDC is a resource center for small business owners and entrepreneurs, helping businesses succeed through counseling in finance, management excellence and marketing. Bazan, with experience in marketing, social media content writing, editing and career counseling, will share her expertise in these areas to help local businesses grow.
"I look forward to helping local businesses succeed while increasing the SBDC's outreach to the community," Bazan says.
"We understand the challenges and obstacles that await business owners," explains Alexandria Wright, director of the Yavapai College REDC. "That's why SBDC gives you access to a powerful network of business tools that extend throughout the federal, state, county and private sectors."
Before joining the SBDC, Bazan helped several Verde Valley businesses increase sales through networking, social media and free media. For example, she created a networking project with a clothier and a large cultural nonprofit organization. "The clothier had his largest sales increase in one quarter, and there was a significant donation to the nonprofit," Bazan recalls. She also helped a restaurant quadruple its sales via vibrant social media posts and assisted another client with development of a viable business plan for an artistic tourism venture.
Bazan's earlier experience includes career counseling with Snelling & Snelling, college textbook sales, writing and editing, social media and public relations.
The Verde Valley SBDC offers workshops, seminars and networking opportunities for entrepreneurs and small businesses at Yavapai College Verde Valley Campus, the Yavapai College Sedona Center, the Cottonwood BAC and Yavapai-Apache Nation Middle Verde Administration Building. For more information, call 649-4580 or 340-2740.