Verde Valley AZ (Janaury 15, 2014) – Kim Meller, a Verde Valley Caregivers volunteer since October, remembers her first time volunteering and how it made her feel. "I remember feeling as though I've had such a great impact on someone and really making a difference in their life." Meller has provided transportation, food bank and one-call answering services to many residents in the community, and describes her experience as "inspiring" and loves making an impact in her local community.
For over 20 years, VVCC has provided services for older adults who wish to live independently and enjoy a greater quality of life at home. VVCC also gives the opportunity for the greater community to give back by providing services to older adults through transportation, home visits, transition from hospital to home, just to name a few. VVCC currently has about 200 volunteers working to help give back to the community and create a positive environment for those who can no longer drive, are disabled or live alone.
"Kim is a motivated, compassionate volunteer who truly cares about the well being of her neighbors. She is dedicated and driven by her love for helping those in need, which is what makes a great volunteer", said Executive Director Kent Ellsworth. VVCC has nearly 1,900 older adults enrolled to receive services. Ellsworth expects that number to double by the end of 2015. "The need for additional volunteers, especially with the One-CallCenter, will help us prepare for that increase. Right now we're serving 10-12 new neighbors per week. A lot of that work takes place in the office making and receiving calls, so it's essential we acquire more volunteers in that area" Ellsworth added.
Meller was eager to share some details on her experience with VVCC and how it has changed her for the better. "I have always been the go-to person for my relatives, especially since my mother passed away. Helping these folks is so rewarding and you can see on their faces just how much they appreciate it," states Meller. Having known what it is like to lose someone you are close to and live with, Meller can relate to the idea of living alone and needing help with the basics. "I am so inspired by these individuals as they not only try to be as independent as they can, but they help me become a better person in the long run," the volunteer mentioned.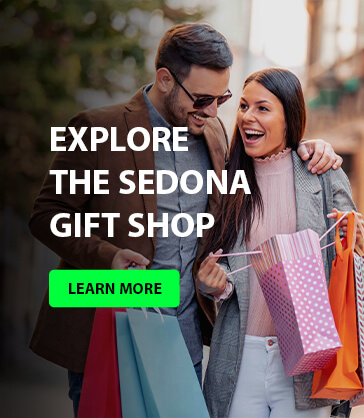 When asked why she would recommend someone to volunteer for Verde Valley Caregivers, she says, "Why wouldn't you? It's the most rewarding thing you can do! VVCC is          so organized and knows exactly what they want to achieve. Their success is demonstrated in the amount of volunteers and neighbors enrolled in the organization, along with being established for almost 20 years. That not only provides great rapport and reliability, but shows how well they treat their volunteers, too," explained Meller.
There are a vast number of opportunities within the organization available to those interested in giving back to their community. Some include making a quick check-in phone call or providing shopping assistance. "A nice benefit is that the work is flexible and you do so when you can. Most volunteers stay with the program after they realize the benefits of it all, making it a win-win for everyone," Meller mentioned.
During the course of this month, VVCC will be holding recruitment events for the public who are interested in giving back to their community. The event will be hosted Jan. 29 from 2 to 4pm at the Cottonwood Public Library and again on Jan. 30 from 1:30 to 4pm at the Sedona Public Library.  To find out more about volunteering and upcoming events, contact Verde Valley Caregivers at 928.204.1238 or Operations Manager, Natalia Molina at nataliamolina@vvcaregivers.org.