Proceeds to help older adults stay in their homes
Sedona AZ (September 24, 2013) – Verde Valley Caregivers Coalition invites you to help older adults stay in their homes by attending its Second Annual Fundraiser: Art. Wine. Dine. on the Rocks ™ to be held on Thursday, Oct. 17, 5 to 9 p.m. in the Hilton Sedona Canyon Ballroom, at 90 Ridge Trail Drive. The gala features a wine tasting reception, appetizers by Chef de Cuisine Lisa Dahl of Cucina Rustica, an elegant dinner, entertainment, silent and live auctions, and an informative program.
Proceeds of the event will help VVCC provide services to older adults throughout the Verde Valley who need transportation to medical appointments, grocery shopping, and other assistive services allowing them to live independently in their homes.
VVCC wishes to thank its title sponsor: Verde Valley Medical Center, a partner in its hospital to home transitional care program.
The evening will begin on the Hilton's newly renovated Kiva patio with wine tasting provided by Javelina Leap and other local wineries, Lisa Dahl's delectable appetizers, and music by Flamenco Guitarist Gaetano.
"Last year, the event forged partnerships with local artists who understand and support our mission," said VVCC Executive Director Ellsworth. "The artists are supporting us again this year by providing incredible works for the live auction." The live auction will feature bronze sculptures by Susan Kliewer and Michael Trcic, from Mountain Trails Galleries at Tlaquepaque, and a beautiful painting by Greg Heil from James Ratliff Gallery at Hozho. The auction is also expected to feature a bronze piece by renowned sculptor Ken Payne. Guests will have a chance to meet Susan Kliewer and Michael Trcic during a special meet and greet during the wine tasting reception.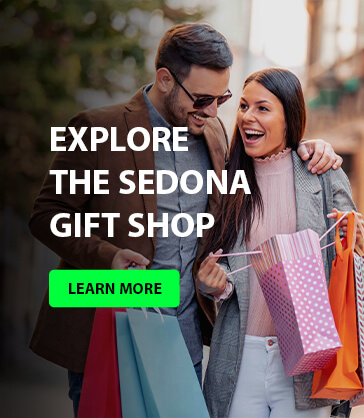 The silent auction will feature photographs, paintings, giclees, jewelry, and gift certificates to restaurants and shops throughout the Verde Valley.
Ellsworth said "we're also happy to welcome back the evening's emcee Shondra Jepperson and Sedona Fire Chief Kris Kazian as our auctioneer."
Special thanks to our in-kind sponsors: Lisa Dahl and Cucina Rustica, Hilton Sedona Resort & Spa, Jazz Bouquet Floral Shop & Tea Café, and Video Alchemy Productions, LLC.
VVCC, established in 1992, provides volunteers, programs and services to support adults in need of assistance to maintain their independence and quality of life at home. Supportive services include transportation to medical appointments, grocery shopping, home visits, telephone reassurance, respite assistance, handy person help, business help, Guardian Angel medical alert units, and a 30-day assistive care program for older adults who are discharged from the hospital and have no one to help them at home. VVCC services are provided at no cost to eligible clients.
For more information about the event and to purchase tickets please go to: www.vvcaregivers.org. or call (928) 204-1238.