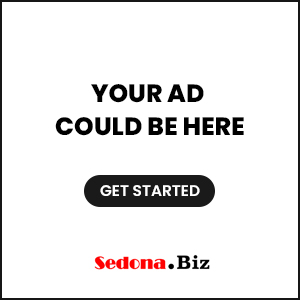 Sedona AZ (April 10, 2012) – Saturday April 21st, 2012 The Backyard at Studio Live will feature the vocal stylings of Shana Morrison. The show starts at 7:00 pm with tickets $20 in advance and $25 the day of the performance. This is an outdoor event, beach chairs and blankets are encouraged.
Shana Morrison's musical style has been called pop with a side of blues and a side of rock. Van Morrison's musically versitial daughter has also been known to include other ingredients, like country, R&B, and jazz into the mix. Her material seems to be ever-changing and hard to pin down categorically. What always remains the same is Shana's unique and wide-ranging voice.
Shana Morrison began performing with her group Caledonia in the San Francisco Bay area in 1996. Her debut CD, Caledonia was released on her own label, Belfast Violet Records, in 1998 and picked up by the Monster Music label in 1999. Tours across the country soon followed.Festivals played during that time include the main stage at the Guinness Fleadh (New York and San Francisco), the San Francisco Blues Festival, Sausalito Art Festival, the Sonona County Fair, the Strawberry Festival, the Newport Irish Festival, the Ottawa Blues Festival, and the Edmonton Folk Festival.
She was featured in People Magazine in 1997, Rolling Stone in 1999, and in Interview magazine in 2001. Shana released 7 Wishes on Vanguard Records in 2002. She received favorable reviews from newspapers and magazines across the country, as well as airplay on KMTT in Seattle; KINK in Portland, Ore.; KSGR in Austin, Texas; and KBCO in Denver. Here latest releases, the R&B-flavored That's Who I Am (2007) and the Americana-styled Joyride (2011), are on Belfast Violet Records.
Her band has toured the United States, Germany, Italy, Ireland, and the UK, playing radio shows, clubs, theaters, and festivals. Most notably playing the Warfield in San Francisco, the Viper Room in Los Angeles, the House of Blues in Cambridge, the Bottom Line in New York, Meinisfree Open Air in Germany, the Arezzo Wave Pop festival in Italy, the Borderline in London, the Cork Jazz Festival, the Galway Arts Festival, BBC Radio, RTE Radio, The Late Late Show in Ireland, and The Howard Stern Show.
The past decade has seen Shana open big shed shows for Lyle Lovett, Joe Cocker, Michael MacDonald, John Hyatt, Keb 'Mo, Bob Weir, Don Henley, and Van Morrison. She received favorable reviews from the Los Angeles Times, the San Francisco Chronicle, and the San Francisco Examiner, as well as airplay on KPFA, KPIG, KRSH, KPIX, KDVS, KHUM, and KFOG.
2006 through 2012 saw Shana singing beside Van Morrison again during his US, UK, and Ireland tour dates. Since her first foray into recording on the Van Morrison releases A Night in San Francisco (1994) and Days Like This (1995), this petite Bay Area chanteuse has carved out a name for herself with her unique blend of musical genres, her elastic voice, and her captivating stage presence.
For more information please contact the Sedona Performing Arts Alliance/Studio Live at (928)282-0549. Tickets are available online at www.studiolivesedona.com, at the Studio Live box office located at 215 Coffeepot Drive in West Sedona or at Golden Word Books and Music located at 1575 West Highway 89A in West Sedona.
The Sedona Performing Arts Alliance is a 501(c)3 organization dedicated to advancing the Performing Arts thru Education, Live Performance and Artist Support. Studio Live is a tool for SPAA to reach audiences and showcase their craft.