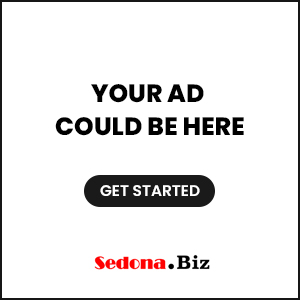 By Virginia Volkman, Library Director
Sedona AZ (August 14, 2012) – Do you know your way around the general non-fiction section of Sedona Public Library? Books can be found in the adult, young adult and children's area arranged by the Dewey Decimal Classification system. There is also a non-fiction section in audiobooks, dvds, new books, Spanish language, and the Arizona Collection.
The Dewey Decimal Classification system is the method we use to categorize items by subject matter. It was created by Melvil Dewey in 1876.
The Dewey Decimal system is extensively used in United States libraries, and a system based on it, the Universal Decimal Classification, is used around the world. Today, the Dewey Decimal system is used in most United States schools and public libraries, while the Library of Congress Classification system, first developed in 1897, is more widely used in government and university libraries.
The call numbers in the Dewey Decimal system provide increasingly specific information when read from left to right. There are three numerals in each, which may be followed by a decimal point, with more numerals to more specifically categorize the item. The second line of the call number refers to the author's last name, which may be used to alphabetize books with the same numerical classification.
The ten main classes in the Dewey system are:
000 General Works (including encyclopedias and computer science)
100 Philosophy and Psychology
200 Religion
300 Social Sciences
400 Language
500 Natural Sciences and Mathematics
600 Technology
700 Arts and Recreation
800 Literature
900 Geography and History
After the class is determined, the second number adds more detail. For example, 600 is used for general works on technology, 610 for medicine and health, 620 for engineering, 630 for agriculture.
The third number adds even more specific categorizing. So, 610 is used for general works on medicine and health, 611 for human anatomy, 612 for human physiology, 613 for personal health and safety.
If the electronic catalog is unavailable due to lack of internet connection or power failure, most librarians can find the right number in the non-fiction section by memory. When I worked as a children's librarian one of the summer's frequent questions had to do with baseball. So 796.357 was one of the first Dewey numbers that I learned.
In Sedona, popular numbers are 133 (parapsychology and vortex information), 332.6 (investing), 582 (wildflowers), 598 (birds), 613.7046 (yoga), 796.5 (hiking), 917.91 (Arizona travel), 940.53 (World War II), and 973 (American history). As you wander through the aisles of the library, take time to explore the many subjects that can be found on the shelves. If you can't find what you're looking for, be sure to ask for help.
The Sedona Public Library is a private, 501(c)(3) non-profit corporation, supported by donations and grants. Your tax deductible donation may be sent to: Sedona Public Library, 3250 White Bear Road, Sedona, AZ 86336.