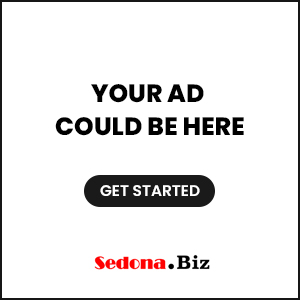 Sedona AZ (November 3, 2014) – The Sedona Police Department will be continuing its efforts to manage traffic and pedestrian traffic in Uptown during heavy congestion through the month of November. For the past two weeks, department personnel have been managing pedestrian crossings on N. State Route 89A at Jordan Road, the mid-block traffic signal and Apple Avenue to facilitate smoother traffic flows through Uptown.
Police Department personnel will also set up a temporary left turn lane closure from N. State Route 89A onto Jordan Road when heavy traffic conditions develop. The lane closure allows the second southbound lane on N. State Route 89A to be extended to Jordan Road for a more efficient flow of traffic. The lane closure is only established if heavy traffic conditions are present or are rapidly developing.
Motorists needing access to areas adjacent to Jordan Road can either turn onto Forest Road or Apple Avenue.
The traffic control operations are scheduled to occur on Saturdays and Sundays from 2:00 PM to about 6:00 PM or when it is determined that traffic will flow smoothly on its own.
Any questions regarding this Community Information Bulletin can be directed to the Lieutenant Lucas Wilcoxson at (928) 282-3102.