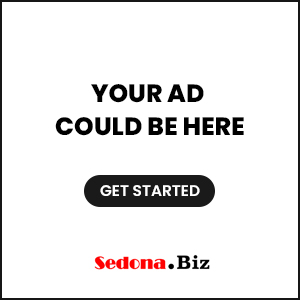 Sedona AZ (December 12, 2014) – The Red Rock Arts Council (RRAC) and the City of Sedona are proud to announce the unveiling of the life-size bronze sculpture, Joey alongside Josie and the Storytellin' Cowboy, which completes the trio at the Sedona Heritage Museum.  The unveiling will take place at 11:00 a.m. on Friday, December 19th, 2014 at the Jordan Historical Park located at 735 Jordan Road in Uptown Sedona.  Mayor Sandra Moriarity will accept Joey on behalf of the City of Sedona.  The public is invited to join this event and light refreshments will be served.
Joey Johnson, the 11-year-old son of Michelle and John Johnson posed for acclaimed artist Susan Kliewer, commissioned by RRAC to create all three sculptures.  "I liked pretending I was a young pioneer boy listening to the stories that the cowboys told around the campfire," said Joey.  "The best part of the experience was when Susan asked if my dog could model too.  I was so happy that I jumped for joy.  Bucky, my Golden Retriever has been my best buddy since I was a baby.  Knowing he will be forever in bronze makes me smile."
"It was such a pleasure sculpting Josie and Joey," states Susan.  "They are such wonderful kids.  Although they represented 'old' Sedona, in actuality they give us much hope for the future.  I especially want to thank the Red Rock Arts Council for asking me to create these bronzes.  It's one of the ways I can give back to Sedona, where I've lived now for 46 years."
This cluster of statues is donated to the City of Sedona by the Red Rock Arts Council, founded by citizens in 1990 to encourage art in public places.  It will provide wonderful photo opportunities for residents and visitors alike.  The interactive audio system makes this a very unique educational experience.  Bill Levengood, the President of the Red Rock Arts Council states, "John Conway of Sedona Voiceovers donated his studio and time to record eight audio stories with Michael Peach as the voice of the Storytellin' Cowboy.  The recordings are taken from the Sedona Heritage Museum audio tour and some are further augmented with Michael's poetry.  They bring Sedona's cultural history into greater awareness for us to appreciate and enjoy."
Levengood made the arrangements to purchase the equipment from Stop and Listen in Canada, and worked with City of Sedona's Field Services Supervisor Victor Estrada on the installation.  A special barn wood frame was made by Marc Ducharme of Ducharme Prints & Framing, to house the bronze plaque and the button to initiate the audio stories.
The Red Rock Arts Council is proud to honor its pioneer figures and bring Sedona's cultural heritage into greater awareness for all of us to appreciate and enjoy.  For more information about this event, please contact Nancy Lattanzi, Arts & Culture Coordinator for the City of Sedona, at NLattanzi@SedonaAz.Gov or call 928-203-5078.