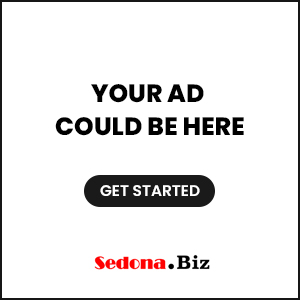 Sedona AZ (December 21, 2017) – Damien and Anne Browning of Steps to Recovery Homes in Cottonwood will be the featured speakers at University Women of Sedona's January 8 meeting.   The focus of their presentation will be "Building Healthier Communities".
Anne Browning co-founded Steps to Recovery Homes in 2013 and she currently holds the position of Chief Financial Officer for the program.  She donates some of her time to Verde Valley Caregivers, while also working as a paramedic.
Damien Browning, the co-founder of Steps to Recovery, is the Executive Director for the 501C organization.   Mr Browning has an Associate's degree in Computer Systems and is currently completing a Bachelors degree in Information Technology Management at NAU.  He is a member of MATFORCE where he serves as Reentry and Community Coach.   Mr. Browning is actively serving in a 12-step fellowship and in his community.
The University Women of Sedona meet at Christ Lutheran Church, 25 Chapel Rd, the first Monday of the month, October through May.  The social time begins at 9:30, followed by the program and business meeting.
 The University Women of Sedona are committed to awarding scholarships to deserving women returning to higher education.  They also aim to learn together from a variety of monthly  programs and experiences. New members welcome.