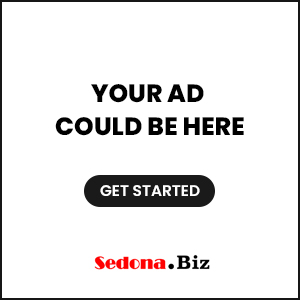 Sedona AZ (December 14, 2016) – The University Women of Sedona will begin the new year with a special presentation from Patrick Schweiss, who will give an insider's preview of the 2017 Film Festival. The meeting will be held Monday, January 2 at the Church of the Red Rocks, 54 Bowstring Drive, Sedona.
Mr Schweiss has been the executive director of the Sedona International Film Festival for thirteen years. He has overseen the festival's growth from a 3-day celebration of film to a world renowned 9-day international film festival. He worked with the board of directors and generous donors to build and open the Mary D. Fisher Theater nearly five years ago. The theater has become the festival's year-round art house theater venue.
The Sedona International Film Festival is an annual celebration of the best in independent film from around the world, featuring shorts, documentaries, animation, student films, and foreign films. It is recognized by filmmakers and audiences as one of the top festivals in the nation, and was named the "Fest to Impress" by MovieMaker magazine.
All women who are graduates of a college or university are invited to join University Women of Sedona. The organization provides scholarships to deserving women returning to school. They also seek to become enlightened on a variety of meaningful topics throughout the year. The group meets the first Monday of the month, October through June. The meetings begin at 9:30, allowing a time to socialize and share books before the featured presentation and meeting begin at 10:00.