"Understanding Tarantulas" will be the topic at Keep Sedona Beautiful, Inc.'s monthly Preserving the Wonder™ Speaker Series on Wednesday, June 20th. The evening will begin at 5:30 pm, with complementary offerings of appetizers donated by El Rincon and local wine donated by Norris and Carolyn Peterson. The presentation will begin at 5:45 pm.
Come join the fun at Keep Sedona Beautiful and discover the fascinating world of Arizona's largest spider – the Tarantula. Although scary-looking to some, tarantulas are the gentle giants of the spider world. According to The Backyard Gardener by Jeff Schalau, Yavapai County Extension Director & Agent, "Yes, tarantulas possess fangs and are venomous, but they do not bite unless seriously provoked. There are no records of serious harm to humans resulting from tarantula bites."
Amy Helfrich, a local insect enthusiast, will enlighten us concerning our local tarantula species, their survival skills and the role they play in our natural community. Tarantulas are slow and deliberate movers, but are adept night time predators. These animals are completely beneficial to humans, feeding on cockroaches, crickets, scorpions, and likely mice and other rodents. Tarantulas live in burrows that they create in the ground when they are young, which they enlarge as they grow. Tarantulas do not spin a web, but many will line their burrow with silk. Female tarantulas may live as long as 35 years, but the males typically die shortly after mating, at approximately 8-10 years of age.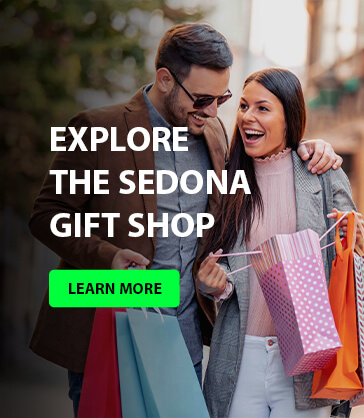 Helfrich has been passionate about insects all of her life. As a young child, she raised praying mantids, polyphemus moths, pill bugs, countless butterflies, and she had a tarantula as a pet. In high school, she won the Entomology Award from Future Farmers of America for her presentation on Arizona Insects.
Keep Sedona Beautiful welcomes the community and visitors alike to its free monthly Preserving the Wonder™ Speaker Series, which takes place at its historic Pushmataha Center on 360 Brewer Road in Sedona. Held the third Wednesday each month from September to June, typically beginning at 5:30 pm with wine and snacks, the series presents an interesting diversity of programs relevant to the unique environment of our region. Keep Sedona Beautiful, Inc. is a nonprofit organization that, by acting through the stewardship of its members and volunteers, is committed to protecting and sustaining the unique scenic beauty and natural environment of the Greater Sedona Area. For more information about Keep Sedona Beautiful, please call 928.282.4938, or visit http://www.keepsedonabeautiful.org/.