Sedona AZ (October 2, 2015) – A local resident has photographed many images of UFOs in this area during the past decade.  His pictures have been shown on the History Channel series, "UFO Hunters."
A tourist in Sedona recently snapped a picture of a white craft hovering above Schnebly Hill.  Several distinct rod-like shapes stood out in the skyline. 
You can see these remarkable photographs on sedonamufon.com, the web site of our local "Mutual UFO Network."
Or, to learn much more about local sightings and encounters with extra-terrestrial visitors, you can attend the Wednesday, October 14 session of the Osher Lifelong Learning Institute's (OLLI's) Lunch and Learn program, in room 34 of Yavapai College's Sedona Center (on Cultural Park Place, across Rte 89A from Red Rock High School).
Speakers will be Becky Solon, Director, and Roger Daniel, Assistant Director, of the   Sedona MUFON chapter, which has met here since 1999.
Ms. Solon earned an MBA from Temple University, a Masters of Engineering from the Stevens Institute of Technology, and was a Systems and Mechanical Engineer (retired) with the U.S. Army.  She also is a certified field investigator with Arizona MUFON and is the national MUFON's Arizona State Section Director.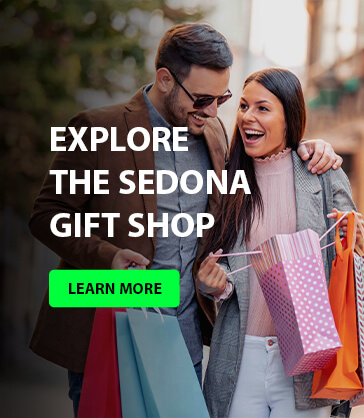 She will talk about the history of UFO study and of MUFON and other UFO investigative organizations such as NUFORC. 
Roger Daniel has a BA and MA in journalism, spent 12 years in print, radio, and television news, and has been a member of MUFON for over 30 years.  He is the author of a novel on the alien enigma and is working on a book about two soldiers and their UFO events while in the military.  He will talk about UFO experiences reported by Sedona area residents.
 "Lunch & Learn" is a "town square" for local residents to meet, chat, and interact with speakers doing interesting and important things in this town and state.  This enjoyable, informative, weekly community event is free and open to all!
Bring your lunch (or come for complimentary coffee, tea, water, and a little snack) and join the conversation at 12:30, or come from 1:00 – 2:00 to hear about Sedona MUFON, how the group supports the scientific study of UFOs, educates the public on UFO phenomena and their potential impact on society, and correlates sightings in the Sedona area to determine likely future occurrences.
OLLI is a local, volunteer, peer-to-peer, adult education program (part of Yavapai College) that offers many learning groups and workshops each term for a nominal fee.  Its Fall term is just beginning, and over 100 classes and workshops are still available.  For more information about OLLI or the Lunch & Learn program, please call 928-649-4275 or visit www.yc.edu/ollisv.