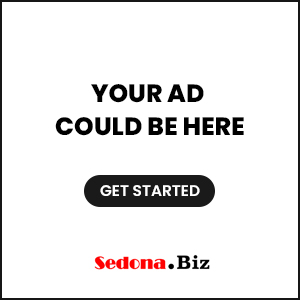 Cottonwood AZ (January 16, 2018) – The Old Town Center for the Arts is pleased to announce U.S. National Fingerpick Guitar Champion Don Ross, at the Old Town Center for the Arts on Saturday, January 27th at 7:00PM.
Don was just nominated for Instrumental Solo Artist of the Year by the Canadian Folk Music Awards and he is, as we speak, in Toronto rehearsing for the Canadian Songwriter's Hall of Fame event at Massey Hall with kd lang, Randy Bachman and many other luminaries.
In 1988, Don became the first Canadian to win the U.S. National Fingerpick Guitar Championship. He won again in 1996, still the only two-time winner of the competition. He signed a recording deal with Toronto-based Duke Street Records and released three CDs for them between 1989 and 1993. He then recorded three CDs for Sony/Columbia between 1994 and 1997, and then three more for Milwaukee-based Narada Records between 1999 and 2003.
With the collapse of the conventional recording industry in the early 21st century, Don entered into a new venture with Milwaukee-based CandyRat Records and its founder, Rob Poland. The move to a completely internet-based model of releasing recordings resulted in the first ever CandyRat CD, 2005's Music for Vacuuming. Don has released numerous CDs and DVDs for the new label, including his new album, A Million Brazilian Civilians, on CD and see-through orange vinyl.
Ross's music borrows from blues, jazz, folk and classical music creating a style that he describes as "heavy wood". Ross names Bruce Cockburn, John Renbourn, Pierre Bensusan, Keith Jarrett, Egberto Gismonti and Pat Metheny as his main sources of inspiration. One of his songs, "Michael, Michael, Michael", is dedicated to Michael Hedges, and Ross has performed straight covers of his compositions. One obvious but unattributed influence is the psychedelic 1967 track 'Embryonic Journey' by Jefferson Airplane.
Ross's advanced technique and his sure feeling for rhythm combine with uncommon ideas to make his style instantly recognizable. He often uses percussive techniques and plays intricate down and upstroke patterns with his thumb. These techniques have found their way into the toolboxes of many competitive fingerstyle guitarists. His use of acrylic nails  allows him to get a consistent, clean tone without the hassle of broken fingernails.
Don Ross played a Lowden  S-10 in the beginning of his career, but since 1997 has played a Lowden O-10. Today he plays custom-made guitars by Marc Beneteau, a Canadian Luthier from St Thomas, Ontario.  The Beneteaus are equipped with a combination of microphone and K&K pickups. Occasionally he plays a baritone guitar and a harp guitar by Marc Beneteau, or uses a custom 7-string by Oskar Graf, a luthier from Clarendon, Ontario.
In the liner notes to Ross' 2003 album Robot Monster, Bruce Cockburn writes, "Nobody does what Don Ross does with an acoustic guitar. He takes the corners so fast you think he's going to roll, but he never loses control."
Tickets for Don Ross are $20 in advance, $22 at the door, and $25 priority seating in the first 3 rows.  Tickets are available online at www.showtix4u.com, in Cottonwood at Desert Dancer and Mount Hope Natural Foods.  Old Town Center for the Arts is located at 5th Street & Main in Old Town Cottonwood. For more information please visit oldtowncenter.org or call Elena Bullard at 928.634.0940.