Sedona Film Festival presents Northern Arizona film debuts of award-winning new films
Sedona AZ (August 17, 2012) – The Sedona International Film Festival is proud to present the Northern Arizona premieres of two award-winning and critically-acclaimed films at its Mary D. Fisher Theatre: "Trishna" and "The Well-Digger's Daughter". Both films will show Aug. 28-31 at the festival's arthouse theatre venue in West Sedona.
Based on Thomas Hardy's classic novel Tess of the D'Urbervilles, "Trishna" has been winning awards and critical praise at prestigious festivals and screenings all around the world. Master filmmaker Michael Winterbottom's newest film stars Freida Pinto who soars as the title character in her most revealing performance yet.
Trishna lives with her family in a village in Rajasthan, India's largest state. As the eldest daughter, she works in a nearby resort to help pay the bills. Jay (Riz Ahmed, "Four Lions") is the wealthy son of a property developer. When he takes up managing a resort at his father's request, he meets Trishna at a dance and their fates cross. Jay finds every opportunity to win Trishna's affection and she accepts his efforts with shy curiosity. But when the two move to Mumbai and become a couple, Jay's deep family bond threatens the young lovers' bliss.
"This is a melodrama, a love story, the story of a poor girl falling in love with a rich man and being carried away," said director Michael Winterbottom. "The situation for women in Rajasthan is changing. Trishna can see the possibilities for a life that wouldn't have been there for her mother."
"Trishna" is a powerful look at the tension between ancient privilege and modern equality, between codes of urban and rural life and ultimately a hymn to both the glory and the tragedy that comes with beauty in all forms.
THE WELL-DIGGER'S DAUGHTER
Twenty-five years after rising to international acclaim in "Jean de Florette" and "Manon of the Spring", Daniel Auteuil returns to the world of Marcel Pagnol for his first work as director with this celebrated remake of the 1940s classic "The Well-Digger's Daughter" — a love-story/comedy that is sure to please.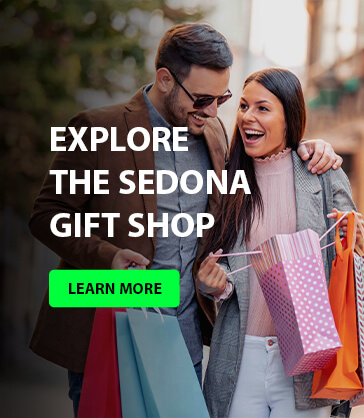 Auteuil stars as the eponymous well-digger Pascale, a widower living with his six daughters in the Provence countryside at the start of World War I. His eldest, Patricia (the luminous Astrid Bergès-Frisbey), has returned home from Paris to help raise her sisters, and Pascale dreams of marrying her off to his loyal assistant Felipe (Kad Merad). But when she's impregnated by a wealthy young pilot (Nicolas Duvauchelle) who promptly abandons her for the frontlines, Pascale is left to contend with the consequences.
An exquisitely crafted, sun-drenched melodrama, set to a score by Academy Award-nominee Alexandre Desplat (The King's Speech), the film captures all the warmth and humanist spirit of Pagnol's original work.
The Hollywood Reporter raves about "The Well-Digger's Daughter", calling it "a finely-acted tale of love and class in the South of France! Totally enjoyable!"
"Those who loved 'The Women on the Sixth Floor' at our recent festival — winner of the Best of Fest Audience Award — will truly love this extraordinary and remarkable film," said festival program director Sagan Lewis.
Both films will be shown at the Mary D. Fisher Theatre Aug. 28-31. Showtimes for "Trishna" will be 4 p.m. on Tuesday and Wednesday; and 7 p.m. on Thursday and Friday. "The Well-Digger's Daughter" will show at 7 p.m. on Tuesday and Wednesday; and 4 p.m. on Thursday and Friday.
Tickets are $12, or $9 for Film Festival members. For tickets and more information, please call 928-282-1177. Both the theatre and film festival office are located at 2030 W. Hwy. 89A, in West Sedona. For more information, visit: www.SedonaFilmFestival.com.