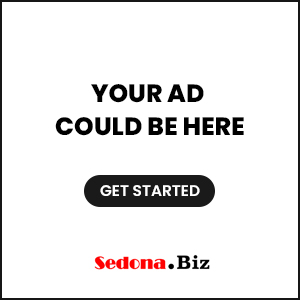 Camp Verde AZ (September 21, 2013) – A new program started in May 2013 with Red Rose Inspiration For Animals is initially taking place in the town of Camp Verde and will eventually expand beyond Camp Verde with the help of volunteers and donations. Trap Neuter Return/Release is a program that assists feral cats.
Free roaming feral cats are humanely trapped and taken to a veterinarian to be spayed or neutered, ear-tipped, treated for medical and vaccinated. After recovery, the cats are generally returned to their home—their colony—outdoors. Sometime they are relocated to safer locations where they can live out their lives. Kittens and cats that are friendly and socialized may be adopted into homes. TNR is the most humane and effective, alternative to euthanasia for managing and reducing feral cat populations.
TNR stops the breeding cycle of cats and therefore improves their lives while preventing reproduction. Since feral cats are not adoptable, they are killed in pounds and shelters. With a successful program like Trap-Neuter-Return to turn to, it's hard to believe that animal control agencies continue to kill cats, even though that approach has shown zero results.
What is a Feral Cat?
Feral cats are domestic cats that have not been socialized to people. When left to themselves, they continue to reproduce kittens that are only socialized to other cats and are afraid of people. In recent years many tame cats have been abandoned and have joined colonies of feral cats.
What are the benefits of TNR?
Ends the breeding cycle and stabilizes the population
More effective and less expensive than extermination
Eliminates or minimizes annoying behaviors such as spraying, yowling, and fighting.
Helps end the suffering of unwanted, homeless cats.
Reduces euthanasia due to the number of kittens flooding the already overburdened shelters.
Our program was founded by a Red Rose volunteer named Suzanne Bright who remarks "some projects in life begin with an idea or a sign." In this instance, the sign was posted in front of a house as Suzanne drove past. "Free Kittens" it said. Her curiosity was piqued and she stopped to inquire. It turned out to be 23 feral kittens. Suzanne took them all—and the Camp Verde TNR project was born. All of those kittens were sick. "That's the part that bothers me," said Suzanne. "These cats don't have long lives in the wild, and they are subject to many diseases and things, fleas, ticks, upper respiratory problems, eye infections, ringworm, to name a few. Every cat we take in gets a one-year rabies shot, and the 4-in-1 shot. This is beneficial not only to them, but to our pets as well. Their ears are clipped so that if we trap one again, we will know and it can be set free."
Suzanne acquired some donated traps, and Golden Bone Rescue has assisted with the use of their cages and carriers, and donating cat food. McDonald's and Trails End RV Park have made donations. Famous Pizza became a sponsor of a recent event, and owner Kim Buysse volunteers her time. The Ark Cat Sanctuary located in Parks, just outside of Flagstaff, has taken some of the kittens that are not totally feral and found adoptive homes for them. Another volunteer, Carol Rongholt, has been instrumental in finding people who have barns, and some of the feral cats have been relocated as barn cats.
Volunteers have distributed post cards asking for donations for TNR in the area. They are advertising for people who want barn cats to contact them. "This is a networking project," said Suzanne. "Just one organization or person can't do this alone."
Warren Eckstein of The Pet Show America's Most Trusted Pet Expert is assisting with Pet Safety Announcements on Yavapai Broadcasting about TNR
One local vet, Dr. Lana Holcomb of Montezuma Veterinary Clinic, has offered her services on behalf of these feral cats. She has partnered with Red Rose Inspiration for Animals, spaying and neutering the cats that are trapped. Dr. Holcomb also treats them for other ailments while they are in her care. "Everyone involved in this TNR sincerely cares what happens to these cats, said Suzanne. "We don't want them suffering."
Suzanne explained that she and the other volunteers are only trapping in Camp Verde for the time being until we can recruit more volunteers and obtain additional funding.
Red Rose is not able to take in feral cats from people who have captured them. They do not have a facility to house the animals and they relocate the cats as soon as they have been spayed or neutered. At times, they move the traps to another area in town because the cats become skittish of the traps. Later they can return to the first area and try again.
Red Rose is asking for the support of the community. While our main objectives are the animals we can't continue this program and many other worthy programs without donations," said Suzanne.
Red Rose is 100% volunteer and 100% of all donations go directly to help the animals. TNR is made possible with your generous support. Red Rose Inspiration For Animals is a 501 © 3 nonprofit, so your donations are tax deductible.
To become a volunteer with her TNR group, or to donate funds, food, cages or carriers to help with TNR of these feral cats, you can contact Red Rose Inspiration For Animals at 928-282-5278 or email info@redroseinspiration.org or visit the website at www.redroseinspiration.org