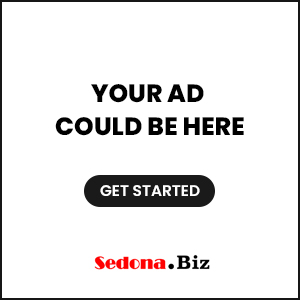 County park's main entrance remains closed, access available just north on SR 89A
Flagstaff AZ (August 26, 2014) – The Arizona Department of Transportation is urging motorists headed to the annual Coconino County Fair this Labor Day weekend (Aug. 29 – Sept. 1) to allow extra travel time as traffic delays are expected. The main entrance to the Fort Tuthill County Park along State Route 89A remains closed due to an ongoing improvement project and traffic is routinely backed up onto Interstate 17 and SR 89A during special events at the park.
The park's main entrance at Fairgrounds Road, which intersects with JW Powell Boulevard and SR 89A/Beulah Boulevard, has been closed since early June while ADOT continues construction of the realignment of SR 89A and two new roundabouts at this location.
During the fair, attendees will enter and exit the fairground at two alternate locations north of Fairgrounds Road. The first location is Fort Tuthill Loop, approximately 300 yards north of the main entrance. The second location is at West Purple Sage Trail, which is slightly more than one-half mile north of the main entrance on SR 89A.
Law enforcement officers will be in the area and signage will be placed to guide fairgoers into and out of the park through the holiday weekend.
Construction started on the $6.25 million SR 89A project in May and will continue through the end of the year, until the winter shutdown takes effect. ADOT will return in spring 2015 to perform final paving, striping and sign installation at that time.
In an effort to improve traffic flow and enhance safety, ADOT is reconstructing the SR 89A/JW Powell Boulevard intersection and southbound I-17 ramp/JW Powell Boulevard intersection, both of which were built in the 1950s and do not meet today's modern safety design standards.
Once completed, SR 89A will be realigned and a new roundabout will facilitate the movement of traffic through SR 89A and JW Powell Boulevard at the park's entrance. A second new roundabout will aid the flow of traffic using the southbound on- and off-ramps at I-17 and JW Powell Boulevard. In addition, the project includes new bike lanes and sidewalks in the area.
For more information on the project, please visit the project Web page at azdot.gov/I17_Powell.
To stay up to date with the latest highway conditions around the state, visit the ADOT Traveler Information Center at az511.gov or call 511; outside of Arizona dial 1.888.411.ROAD (7623).