Cottonwood AZ (November 14, 2013) – The Old Town Center for the Arts is pleased to announce its first 'Comedy Night in Old Town.' Showtime and Comedy Central headliner Tony Vicich will appear with two other top comics from Arizona in this standup comedy extravaganza. The laughs begin at 7 pm on November 23 at the Old Town Center for the Arts, located at 633 N. 5th Street (5th & Main) in Cottonwood.
Tony Vicich is the founder of the Phoenix-based company, comedyschools.com, and has been a comic for more than 25 years, including television appearances on Showtime, TNN, Evening at the Improv, Comedy Central, Fox and MTV. In the 1990s, he created and produced the television show "TNN's Comedy Roundup". He has written for some of the top comics in the country, including Jay Leno, Jeff Foxworthy, Bill Hicks, Ritch Shydner, and Craig Shoemaker. Prior to stand up comedy, Tony was a scholarship student at the world famous Lee Strausberg Institute.
For many years, Vicich owned his own comedy club and talent booking agency. An expert in the field of one-person shows, he directed Ritch Shydner's "The Adventures of Canyon Man" and was the creative consultant on Comedian of the Year Craig Shoemaker's successful "Who's Your Daddy".
Joining Tony for this standup comedy show will be Kevin O'dea and Jonathan Gregory. Kevin O'dea is considered one of the best funny-men in the Phoenix comedy scene, appearing regularly in all the top clubs and venues in town, including The Tempe Improv and the Tempe Center for the Arts. Kevin O'dea's Comedy Circus is
one of the most popular shows on the Tempe Comedy Concert Series. O'dea was a founding member of the MyStudio Sketch Players. His groundbreaking videos are some of the most watched videos on the www.mystudio.net site.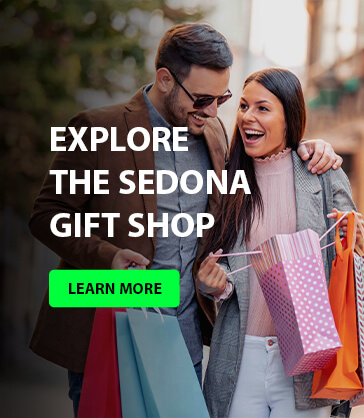 Jonathan Gregory's comedy approach is unique and different, and he has been well received by a variety of audiences. He spent more than a year on a weekly morning radio program called "Think Tank Tuesday" which was part of the Morning Infidelity on KWSS 106.7FM. There, his awkward take on the daily news brought laughter to listeners as they went about their morning commutes. At the Tempe Improv, he spent more than two years as one of the regular local acts developing the slow talking creepy character that sets fires to stages today.
Come to Old Town to enjoy a night of comedy. Tickets are $12 advanced and $15 at the door, $18 for priority seating in the first 3 rows. Tickets are available online at www.showtix4u.com, in Cottonwood at Orion Flour Garden Café, Desert Dancer and Mount Hope Natural Foods; and in Sedona at Crystal Magic. For further information and to learn more about other concerts, events and classes at Old Town Center for the Arts, Studio B, and Orion Flour Garden Cafe please visit www.oldtowncenter.org. Old Town Center for the Arts is located at 633 N. 5th Street (5th Street & Main) in Old Town Cottonwood. For further information contact Elena Bullard, 928-634-0940 or visit www.oldtowncenter.org.