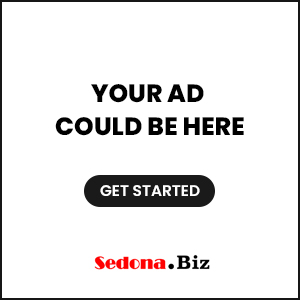 By Ted Grussing
… images from September and clean air days … this is from a morning shoot and as I climbed up over the rim of the Colorado Plateau and headed for the east side of the San Francisco Peaks I got a super treat. Almost the entire plateau was covered with a layer of low level clouds. I was SE of Sunset Crater when I took this shot and Sunset is wreathed in clouds … to the right and up a little is O'Leary Peak … moving up and back to the left Kendrick Peak is to the right of the San Francisco Peaks and then you have the east side of the peaks and Lockett Meadow and the Inner Basin. The cloud layer extended all the way to the Grand Canyon so there were hundreds of square miles blanketed with these clouds and what a beautiful sight it was. I had planned on doing a composite tonight but it would have ruined this shot, so maybe I'll do one tomorrow night. I have downloaded several new images from the Hubble archives and am anxious to use a few of them.
A beautiful rain storm tonight and the radar shows it as widespread moving to the NE so expecting some pretty good air in the morning. We shall see!
Coming up, Anthony is at Sound Bites Friday night … Saturday night my friend Ray and his Jethro Tull band is playing at Sound Bites. Also, check out the piano music of Louis Landon at www.louislandon.com and if you have an Amazon Prime membership you can add several his albums to your music library; I've been listening to his music tonight. Louis is originally from New York, found Sedona and moved here. Check him out, nice music.
Time to close it out for the night … go to my website and buy a few photos … for this week only buy two images and get a 50% discount on the second one. You will be charged full price for the two, but I will refund the discount as soon as I get notification you have paid. www.sedona.photos is the place to go. The discount will be applied to the lowest price image and is for Kodak Luster Photographs only. Price of the images is all inclusive and includes shipping and other costs.
Have a beautiful day, the gift of life is really incredible and we are blessed. Share your joy … I mean you are actually here and get to determine what kind of a day you are going to have!
Cheers
Ted
May I not forget that poverty and riches are of the spirit.
Though the world knows me not, may my thoughts and actions
be such as shall keep me friendly with myself.
— Max Ehrmann
###
The easiest way to reach Mr. Grussing is by email: ted@tedgrussing.com
In addition to sales of photographs already taken Ted does special shoots for patrons on request and also does air-to-air photography for those who want photographs of their airplanes in flight. All special photographic sessions are billed on an hourly basis.
Ted also does one-on-one workshops for those interested in learning the techniques he uses.  By special arrangement Ted will do one-on-one aerial photography workshops which will include actual photo sessions in the air.