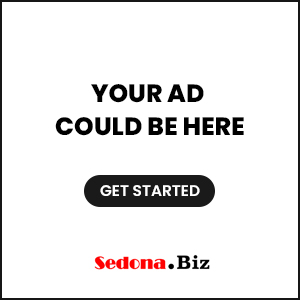 By Ted Grussing
… when landing it is a good idea to pick a spot you want to plant your wheels and I suspect the same concept holds true for all creatures that fly … and I think those other than humans nail that spot more successfully than most humans. I took this sequence of what I think is a Says Phoebe a few days ago and it kinda keeps the same theme of those which ply the airways and have in common the simple fact that take offs are optional and landings required. Take a look at how focused he is in the image on the left side of the image, eyes intent on the spot he has chosen to put down and then in the middle image where he is braking and has his feet out and intent gaze at the spot he is going to grab the branch land and then when he has his perch a slightly relaxed appearance and perhaps some satisfaction in nailing it.
The three shots were taken in a time frame of less than a quarter of a second. I used a Canon 1 DX with the 70-200 plus the Series III 2x extender to give me a 400mm capability. Canon is about to release a new camera the 7D MK II which looks like a very nice camera for use in wildlife and sports. It has capability of shooting 10 frames a second in raw format and the benefit of a C sensor which gives you a crop factor of 1.6 x; helps to haul the subject matter in. Everything looks good and I believe they addressed noise issues in high ISO settings too. Priced quite reasonably at USD 1799 retail for the body. If you would like some expert advice contact Eldar at http://ePhotocraft.com or call them at 877. 374.6869.  I have bought nearly everything from Eldar for the past ten years and only good things to say about my dealings with them.
Need to get some more air time soon too … it would be nice to be like the bird in the photo … but then I think how nice it is to have a nice home with a roof over my head … Basha's and Safeway for food … a good doctor when sick … a refrigerator to keep my food and the list goes on … I guess I do not mind the inconvenience of driving to the airport after all.
We're into the weekend … make your choices … focus on them and nail it!!! Life is good
Back Monday morning … share a smile or three with those you meet
Cheers
Ted
Whatever else you do or forbear;
Impose upon yourself the task of happiness;
And now and then abandon yourself
To the joy of laughter.
— Max Ehrmann
###
The easiest way to reach Mr. Grussing is by email: ted@tedgrussing.com
In addition to sales of photographs already taken Ted does special shoots for patrons on request and also does air-to-air photography for those who want photographs of their airplanes in flight. All special photographic sessions are billed on an hourly basis.
Ted also does one-on-one workshops for those interested in learning the techniques he uses.  By special arrangement Ted will do one-on-one aerial photography workshops which will include actual photo sessions in the air.