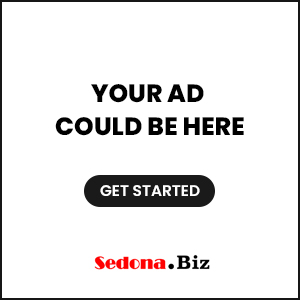 By Ted Grussing
… but from the Upper Eau Clair Lake last year in September. I was drifting in my boat on the far side of the lake amongst the gulls which were flying nearby … beautiful fall reflections in the calm water and peace spread over my soul as I relived the moment. Next year I will be resuming my travels, but this year it has been nice being mostly in the Sedona area.
A nice flight this morning, but the smoke is back with 14 fires going in Arizona, some prescribed and some natural origins but now being "managed" which translates into prescribed with no oversight by ADEQ. I really do favor letting naturally caused fires burn out, but not keeping them going by artificial means. Natural fires are not burning every day and I miss the clean air that once was almost a daily occurrence. I also know that the same agencies that say they screwed up the last hundred years or so of forest management are the same ones that say they've got it right this time? With all the studies about the efficacy of using fire as a management tool I have yet to see a study that measures the damage to human health … is it because it would show harm to such an extent that they would not be allowed to engage in the burning that they do? My friend and I were commenting while we were flying this morning that the air quality this morning made the air in Los Angeles look positively clean and refreshing. So how about some studies? Frankly, I empathize with those who come from all over the world to see the Grand Canyon and Sedona once in their lives, spend a fortune getting here and then see the air quality in the Grand Canyon and Sedona (and all of northern Arizona) look like a cesspool. How good is that for tourism?
Attaching the 2012 Washington Study on the effects of wood smoke on human health … basically it confirms what we all know, it is not good for us! While the study was aimed mostly at wood burning stoves, it must be noted that, the fire in stoves is a more intense and cleaner fire than the burns they do in the forest which are mostly low intensity fires. And good lord how many greenhouse gases are they releasing into the atmosphere? Only the one atmosphere which we share with the rest of the world and the small particulates that are the most harmful can be in the atmosphere for weeks.
I have shut down the www.tedgrussing.com website and bought a web forwarding service which will take you to www.sedona.photos and the work of eight photographers including myself … also I have the 2017 calendars for sale on the new website too. The new site is evolving (geez, I like that term … means I'm working on it, but not real fast) and hope to have it pretty well done by next Monday … still have to fly and live.
Have a positively beautiful day and smile … the experts in future generations will be talking about the failed policies of the experts of today and for sure they will have it right then!!!
Cheers
Ted
Whatever else you do or forbear;
Impose upon yourself the task of happiness;
And now and then abandon yourself
To the joy of laughter.
— Max Ehrmann
###
The easiest way to reach Mr. Grussing is by email: ted@tedgrussing.com
In addition to sales of photographs already taken Ted does special shoots for patrons on request and also does air-to-air photography for those who want photographs of their airplanes in flight. All special photographic sessions are billed on an hourly basis.
Ted also does one-on-one workshops for those interested in learning the techniques he uses.  By special arrangement Ted will do one-on-one aerial photography workshops which will include actual photo sessions in the air.