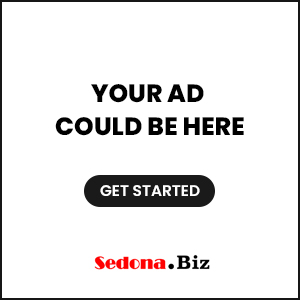 Costume Pet Parade, Quick Paw Draw, Music, and Pet Vendors
Sedona AZ (May 24, 2012) – Is your special companion pet a show-off, a goofball, stunningly handsome or exceptionally bright and beautiful? Do they have the stuff for instant pet stardom? Time to find out! Prepare your pooches, felines, ferrets and parrots and embrace the First Annual Tlaquepaque Pet-a-Walkie.
The daylong festival takes place on Saturday, June 2, 2012, from 9:00 am to 5:00 pm. A celebration of our beloved pets, the event includes the not-to-be-missed pet parade extravaganza, fantastic musical entertainment by Eric Williams, a Quick Paw Draw by top-notch Sedona artists, a pet psychic, cool kids' activities, and a raffle with fabulous prizes. Proceeds from the festival will benefit The Humane Society of Sedona (HSS), the event's co-sponsor with Tlaquepaque Arts & Crafts Village. It's family-fun at its best and general admission is free.
For your potential pet idols, start now to find the perfect outfit or costume. "Turtles in tutus? Dogs in dresses? Snakes in sequins? Absolutely!" says Wendy Lippman, Resident Partner and General Manager of Tlaquepaque. "The idea behind this event is to raise money for the Humane Society of Sedona and bring the community together to celebrate our pets. Everyone is encouraged to dress up, bring the pets and kids in costume too, march in the parade and plan to spend the day enjoying the festivities, shops and restaurants. We will have a pet photographer, live entertainment, with Tom and Shondra as our celebrated MCs, KKLD will be broadcasting live and Mayor Adams will be on hand to judge the costume contest."
Not sure where to pick up a pet costume for their furry or winged friend? Just hunt down costume elements from your closet — hats, scarves, sunglasess, old Halloween costumes, etc., — to outfit your pet. The Paw Prints Thrift Store has a lot of items that would work for pet costumes as well and other options can be found online and at stores like PetSmart in Sedona. Pets entered in the "Best Trick" contest do not need to be in costume if it hampers their "trick".
The event is open to all types of pets, not just pooches, with the exception of large animals. A complete list of rules and suggestions for pet owners can be found on www.HumaneSocietyofSedona.com/Pet-a-Walkie and www.tlaq.com.   "We'll have vendors selling pet-themed items and kids' activities will take place throughout the day. Sedona's favorite singing duo, Tom & Shondra will provide some entertainment during the judging and contests as well," reports Lippman.
Activities and Schecdule:
The event kicks off with a Blessing of the Pets by Donna Cavedon followed by the Parade of Pets around the Tlaquepaque village.
Quick Paw Draw: from 11:00 am to 1:00 pm in Patio las Campanas. Watch Sedona's distinguished artists paint, draw  and sculpt their chosen subjects. Finished pieces will be raffled off (Tickets are 1 for $10.00 or 3 for $25.00) and proceeds will benefit the Humane Society of Sedona. Raffle winners will be announced at 3 p.m. Artists include: Susan Kliewer, Lisa Danielle, Jeff Dolan, Betty Carr and Mike Trcic from Mountain Trails Gallery, Ken Rowe, Lynn Heil and Jack Morely from Rowe Gallery.
Compete for the "Best in Show" costume contest where everyone will have the opportunity to win prizes for various costume categories. The best overall costume wins a $500 cash prize and a grand prize for a seven-day, seven-night stay in Cabo San Lucas, Mexico for the Best in Show.
There are other categories including best pet trick, best look a-like, most unusual/creative and most  glamorous….to name just a few.   There is a pre-registration fee of $20 per pet that includes an event t-shirt and bag filled with goodies for you and your pet. Visit www.HumaneSocietyofSedona.com/Pet-a-Walkie to register. Onsite registration the day of the festival is $22 per pet and starts at 7:30 am.
"Pet safety and enjoyment is our number one priority," says Birgitte "B" Skielvig, Executive Director of the Humane Society of Sedona. "Our RV will be on site fully stocked with water and other pet amenities. There will also be a Tlaquepaque Pet Patrol throughout the event to help out where needed. However owners know their pets best and should come prepared with whatever they need to make the event enjoyable for all."
For companies interested in sponsoring or having a booth at the event, bag stuffers, etc., contact Betsy Klein, Development Coordinator, Humane Society of Sedona at 928-282-4679 or development@humanesocietyofsedona.com, or Wendy Lippman at 282-4838 or wendy@tlaq.com
To register for the First Annual Tlaquepaque Pet-a-Walkie visit www.HumaneSocietyofSedona.com/Pet-a-Walkie.  The website includes a full schedule of events and pet rules.
Home to more than 45 shops and galleries and four restaurants, Tlaquepaque, the Art and Soul of Sedona, now in its 39th year, is located at 336 State Route 179 in Sedona, Arizona. It is open daily at 10:00 am. For more information call (928) 282-4838, visit: www.tlaq.com and www.shoptlaq.com.