Everyone is Invited to Participate in the Painting
Sedona AZ (November 1, 2012) – Of the many year-round fiestas and cultural celebrations at Tlaquepaque Arts & Crafts Village, the most unusual and unexpectedly fascinating is Dia de los Muertos or Day of the Dead. Please join us for this cultural infusion and important event that dates back centuries to a time before the Spanish came to this part of the world. The multiple-day celebration begins on Tuesday, October 30th and builds to the main activities and entertainment Friday, November 2nd and the next day, Saturday, from 5:00 pm to 9:00 pm. Tlaquepaque shops and galleries will also be opened later to 7:00 pm for First Friday in the galleries on the 2nd.
Back for a third year, the patios, streets and fountains of Tlaquepaque will be vibrantly transformed with multi-colored ritual objects, abundant offerings or ofrendas and sacred structures and decorations. Friday and Saturday abounds with musical entertainment, spectacular evening fire dancing and wandering gypsies in brightly colored Day of the Dead costumes. Delicious Dia de los Muertos food and drink will be available. Everyone is encouraged to come in costume to really get in the spirit, whether you choose Day of the Dead white face and sugar skull makeup or your own interpretation.
The Dia de los Muertos tradition finds new expression with the Marigold Mural Project
 Traditionally, preparation for Dia de los Muertos often starts weeks in advance in villages and towns.  Families gather creating special shrines in the home, preparing personal offerings, or ofrenda, constructing decorative arches, baking special Day of the Dead bread, Pan de Muerto, or making Calabaza en Tacha, a sweet pumpkin, cinnamon and dark sugar dessert. Sugar skulls, candles, cempasuchil flowers, paper mache skeletons and plates with the favorite foods of their relatives who have passed are also part of the ritual.
Students from Desert Star School express themselves in paint on the 26- foot
Marigold Mural as  part of the Dia de los Muertos or Day of the Dead
festivities at Tlaquepaque. There is still time to participate by remembering
loved ones before the weekend activities begin Friday.
In keeping with this tradition, the festivities at Tlaquepaque will begin on Tuesday, October 30th at noon in Calle Independencia with the Marigold Mural Project where the community is invited to paint a 26-foot by 6-foot mural of remembrance. A highly decorative and beautiful marigold garland will frame the large wooden canvas, painted by the artist Lovejoy. "Please come and offer your freestyle painting of whatever moves you, " suggests Wendy Lippman, Resident Partner and General Manager of Tlaquepaque. The mural creation will be ongoing from Tuesday through its completion Friday, November 2nd.  "We hope lots of people will join in and express themselves, and think about their lives and remember those that have made a significant impact on us. It's not a contest and you don't need to be artistic. It's a way to create something wonderful and lasting as a community. It's also an opportunity for all of us to think about our life and what is our purpose," says Lippman. "Next year we'll add another 26-foot section, so leave your mark!" A tent in Calle Independencia will be set-up where everyone can select his or her paint and brushes.
Friday and Saturday: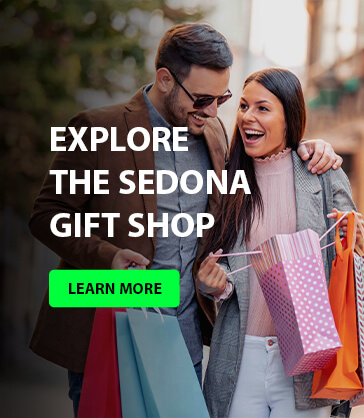 Ofrenda on Altars, Music, Fire Dancing, Roving Gypsies, Mariachi and more
Three beautifully decorated altars will be constructed by the ubër floral design team of Ken Heflin and Jim Bullock, owners of Show Stoppers of Sedona, in the patios of Tlaquepaque (Patio del Norte, Patio de las Campanas and Calle Independencia). In remembrance of loved ones, everyone is encouraged to offer lit candles, bring photographs of family and friends (pets too), flowers (marigolds are traditional and will be available for sale as will candles), and special decorations. Often the favorite food and drink of the departed relatives are also displayed on an altar. The more creative the offering the better! It is believed that placing ofrenda on traditional altars helps transform grief into acceptance.
Friday and Saturday evening is full of music, fire dancing, and strolling mariachi. Virtuoso flamenco guitarist, Eric Miller will wow audiences with his passionate interpretation of traditional Latin music the enchanting sounds of his own compositions. Patio del Norte, 4:30 to 7:30 pm. Don't miss outrageous and visually stunning fire dancing both nights, with shows at 6:30 pm and 8:30 pm. Wandering gypsy pairs in Frida Kahlo look alike costumes, remembering the famous self-portrait painter/wife of Diego Rivera, harkens to a time of explosive art in Mexico. They will be juggling, miming, mugging for photos and posing with visitors to add to the fun! Don't forget to bring your camera for some exciting photo moments.
And be sure to bring the youngsters for elaborate Dia de los Muertos-themed face painting on both days from 4:30 to 7:30 pm. Check out the tents where keepsakes like sugar skulls, papier mache mementos, masks, and katrinas will be available for purchase. To complete the celebration, roaming Mariachis, a Tlaquepaque tradition, will delight visitors both nights as well.
El Rincon Restaurante Mexicano, in celebration of Dia de los Muertos, will be serving the traditional Day of the Dead drink, Colada Morada, a hot herbal, cinnamon, fruity drink, with Pan de Muertos, a sweet bread, both decorated and plain. El Rincon will also have a booth along Calle Independencia serving chicken and green chili enchiladas and other delicious Mexican fare.
Home to 47 shops, galleries and four restaurants, Tlaquepaque, the Art and Soul of Sedona, now in its 39th year, is located at 336 State Route 179 in Sedona, Arizona. It is open daily at 10:00 am. For more information call (928) 282-4838, visit: www.tlaq.com and www.shoptlaq.com.