Sedona AZ (October 20, 2016) – It's almost here. Mexico's most favorite and time-honored observance, Dia de los Muertos, or Day of the Dead, continues to capture the hearts and imagination of people everywhere. In Sedona, the Tlaquepaque Arts and Crafts Village has hosted the spectacular celebration and pageantry for the last five years.
This year Day of the Dead is on Saturday, October 29th, 2:00 pm to 8:00 pm. "Every year we get a little more bold and outrageous," says Wendy Lippman, general manager and resident partner of Tlaquepaque. The gorgeous Mexican-inspired village is dramatically transformed with thousands of candles, papier mache katrinas, fountains decorated to the nines, and a beautiful altar ready to receive the traditional offerings or offrenda, honoring those that have passed.
Traditionally Dia de los Muertos often starts weeks in advance of the day. Families gather creating special shrines in the home, preparing personal offrenda, and baking pan de muerto, special Day of the Dead bread, sugar skulls, candles, cempasuchil flowers, papier mache skeletons, and plates with the favorite foods of relatives who have passed are also part of the observance. It is believed that the spirits consume the essence and the aroma of the foods that are offered. When the spirits depart, the family, friends and neighbors that remain share the food together in celebration. Symbolic offerings of real things and past times that the loved one enjoyed in life are placed on the handmade altar as well. Patio del Norte will have a traditional altar to place your offrenda for departed loved ones.
Saturday the 29th is a jam-packed day of entertainment and more. Get ready to be blown away by the Circus Farm Fire Dancers in dramatic performances accompanied by virtuoso guitarist Anthony Mazzella and the Old Souls.  Aerial artists wrapped in silks, ghoulish stilt walkers, scary face painting stations, jugglers and the wandering dead in traditional costumes make for an over-the-top celebration. Stroll through the Day-of-the-Dead-themed Mercado. Enjoy free sugar skull making and peruse the decorated altars in the courtyards. Admission is free and costumes are encouraged. Free trolley service is available from the Uptown Sedona municipal parking lot. If you have not visited the newly completed Tlaquepaque North this is a perfect excuse to check it out as well.
Every year leading up to the Day of the Dead is the Marigold Mural Project. Everyone is encouraged to remember loved ones in words or painted symbols on the 26 by 6 foot mural. "It is so touching to see young kids and older folks writing the names of their family members, friends or pets that are no longer here. It is a moving tribute and a way to remember those precious to us," remarks Lippman. Staring Tuesday, October 25th and going through Day of the Dead on October 29th, the mural will be available from 11:00 am to 5:00 pm, concluding the evening of the 29th in Calle Independencia in the main village. The artist Lovejoy (http://lovejoycreations.com) returns to begin the mural in stunning depictions of a Day of the Dead theme and she is there daily to help you choose your paint and brushes and make helpful suggestions. Murals from years past will be in the main Calles of Tlaquepaque North and South.
Day of the Dead Entertainment Line-Up     Saturday, October 29th
Ballet Folklorico de Santa
Maria, 2:30 and 3:30 pm, Plaza de la Fuente: Kick off the festivities with traditional folklorico dancing. Enjoy the gifted dancers in their brightly colored costumes that become a swirl of colors.
Sedona Charter School String Quartet, 3-3:30 pm, Patio del Norte: Local students bring it for your pleasure!
Andres Martinez and Friends, 2-4:30 pm, Patio de las Campanas: Enjoy their up-beat Afro-Caribbean rhythms, relaxing, soothing flamenco and samba sounds, and the easy-to-dance-to rhythms of Latin percussion with the exceptional vocals of Andres Martinez, a perennial Tlaquepaque favorite.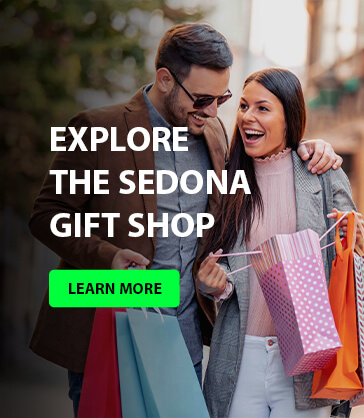 Roaming Mariachis, 3:30-5pm, Tlaquepaque North: Always a treat to hear old Mexican favorites sung and played with passion.
Eric Miller on flamenco guitar, 5-8 pm, Patio del Norte: This Sedona-favorite virtuoso guitarist will take you to fantastic places with his versatile repertoire.
Gaetano Frankel Duo, 4:30-7 pm, Patio de las Campanas: Another Tlaquepaque favorite brings to life the musical culture of Spain and Mexico in heart-pounding flamenco numbers.
Gabriel Romo on Flamenco, 5-8 pm, Patio de las Rosas: There is always appreciation for more flamenco! Stop by to hear this exquisite Spanish guitar instrumentalist, inspired by flamenco, Latin soul and a touch of Jazz.
Urban Electra string quartet, 6-8 pm, Tlaquepaque North: Head across the street and take in this high-energy, all-female ensemble that will redefine your idea of a quartet. They will rock you!
Anthony Mazzella and the Old Souls will perform in Calle Independencia starting at 6 p.m. with the Circus Farm Fire Dancers joining in at 7 pm. Do yourself a favor and stick around for this outstanding fusion of scorching guitar riffs by a master, and dramatic, indescribable fire dancing performances.
And if that weren't enough to take in, there is more. Face painting in Day of the Dead themes are free and will go perfectly with your costumes, or just for fun.
If you get hungry stay on the village property and enjoy some very special traditional Day of the Dead delectable treats at the Mercado along the main Calle. Enjoy wonderful fare brought to you by El Rincon Restaurante Mexicano, Reds Restaurant, Tamaliza Market, Sedona Cake Couture, Tlaquepaque's newest establishment, Half Breed Hermanos, and Los Muertos Salsa. To really get into the spirit with fun accouterments for your costumes check out the handcrafted flower crowns, jewelry, saints, skulls, masks and more by the talented artistry of Jeremia Sunfellow, Laine Finch and Angel Aniceto.
Home to 50 shops, galleries and five restaurants, Tlaquepaque, the Art & Soul of Sedona, now in its 44th year, is located at 336 State Route 179 in Sedona, Arizona. It is open daily at 10:00 am. For more information call (928) 282-4838, visit: www.tlaq.com.