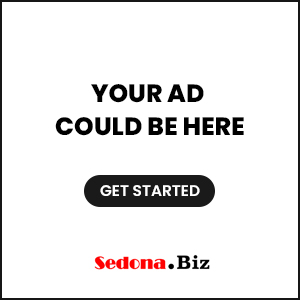 Gunfights, Bull Riding, Music, Fun Kids Activities
Sedona AZ (July 13, 2012) – Listen up all you buckaroos and cowgirls! Round up your inner yeehaaaa, grab the young'uns and mosey on over to Tlaquepaque Arts & Crafts Village to celebrate Sedona's National Day of the Cowboy on Saturday, July 28th from 10 am. to 6 pm. The special day is an Arizona Centennial Official Event presented by Sedona Main Street Program. The National Day of the Cowboy is a day set aside to celebrate the contribution of the Cowboy and Cowgirl to America's culture and heritage.
So get ready for some fun! Foot stompin' music, an over-the-top western-style bounce house for the kids, wild mechanical bull riding for the bold and brave, and of course lots of end-of-the-trail awesome home-on-the-range fixin's are all part of the day.
Real gunfights on dust covered small town main streets are part of our Arizona history. Get ready for a re-enactment of those Wild-West days with quick draw gunfight shows every hour in the streets of Tlaquepaque. Experience the heart-pounding moments when a fast hand slaps leather, six-guns blaze and bad guys fall. The gun fighters are authentic characters in period costume right out of the past, and you'll feel like you're witnessing the drama of the Old West up close and personal! Gunfights will take place at 1:00 pm, 2:00 pm, and 3:00 pm.
Speaking of the old days, Sedona is rich with abundant cowboy history with its famous Western movies shot right here in our own backyard. Local author, entrepreneur and cowboy film history expert, Joe McNeill, is up to big things. Not only will McNeill will be signing his new book during the festivities, "Arizona's Little Hollywood: Sedona and Northern Arizona's Forgotten Film History 1923-1973," you can also find out about his dream and that of his wife and partner, Deb Weinkauff, to create Arizona's Little Hollywood Museum right here in Sedona.
Check out their "sneak peek" scavenger hunt on the Tlaquepaque grounds and discover cool artifacts destined for display in Arizona's Little Hollywood.
And if that weren't enough, get ready to hitch up yur pony, grab yur filly and get ready for some two-steppin' fun. Two-bit Shotgun is a five-piece, high-energy country band that gets down. They'll mix it up with new country, traditional country, rock, pop, and bluegrass from Lady Gaga to George Strait. Tlaquepaque goes country on this day. They'll play from 1:00 pm to 4:00 pm.
And be sure to gather round to hear cowboy tunes with versatile musicians Steve Douglas and Andrew Harkrader of  Coyote Brothers, performing from 12:00 pm to 3:00 pm in Patio del Norte.
Feelin' yur oats? Then climb up on the mechanical bull and thrill to the ride of your life! "This is going to be really fun," says Wendy Lippman, Resident Partner and General Manager of Tlaquepaque."The bull ride is absolutely safe for all ages 5 and up. So try your luck, see how long you can stay on." The entry fee is $5 and goes to support the Little Hollywood Museum. And for the littlest cowboys and cowgirls, head over to the Western-themed Jumpy Bounce House. "This adorable inflatable covered wagon has a big bounce area and 2 inflatable horses on the front with its beautiful hand painted art work all the way around," reports Lippman.
And last but not least, check out the special effects makeup table, where you can make a donation to the Little Hollywood Museum and get your face painted with gunshot wounds or cowboy mustaches. Then head to a one of Tlaquepaqeue's excellent eateries and freak out some guests! And watch out for zombie cowboys roaming Tlaquepaque! They're creepy characters from the award-winning Zaki Gordon Institute film, "Dead West," which will be screened in the Chapel during the festivities.
That bout wraps it up pardner… but be sure to leave some time to browse the 40 plus shops and galleries while enjoying the festivities at Tlaquepaque. Known as the Art and Soul of Sedona for close to 40 years, it is located at 336 State Route 179 in Sedona, Arizona, and is open daily at 10:00 am. For more information call (928) 282-4838, visit: www.tlaq.com and www.shoptlaq.com, http://www.sedonashoppingcenter.mobi, and visit us on Facebook.