By Andrea Lhotka, Public Services Librarian
Sedona AZ (August 30, 2013) – Most of us nowadays are familiar with the verb "to google." When we use the Google search engine to look up something on the Internet, we are "googling." Google has allowed us to find the answers to life's questions with minimal effort, and these answers seem good enough to us in most cases. We live in a time of abundant information, but should we be doing more to verify online content? And what if we can't locate what we're searching for on the web? To answer these and other questions, read on.
Before you start an Internet search, imagine who or what your ideal source for an answer would be and then what the answer will look like. Stop and think about what you know about the subject. Credible information calls for a formal source and may require specific terminology. For example if you enter "Tayassuidae peccaries" instead of "javelina," you will get radically different results. The subject is the same, however the perspective is not. Likewise, informal sources are suited to informal questions. It depends on what you need.     
Rather than search for the question, search for your answer. For example, say your question is, "Who was in the movie The King's Speech?" If you enter "The King's Speech starring," the cast displays right there on the Google results page within the website summaries. Try it.
Some categories of information are best conveyed graphically in tables or charts. Let's say you are curious about statistics on crime in the state of Arizona. You can add terms like "table," "figure," or "graph" after your keyword. Type in "criminality Arizona charts." You could also plug that search into Google Images to get some speedy, although admittedly less accurate, visual data.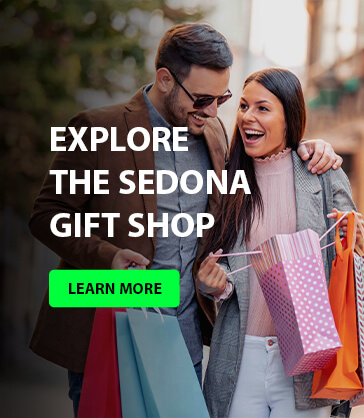 How do you know whether a website is trustworthy? If you have a website ending in .az, .us, .gov, or .edu, it is likely to be reliable as well as useful. These websites are reviewed for accuracy regularly. In fact, when I tuck one of these suffixes after a search query, like so—"Arizona crime table .gov,"—I get excellent results. Play around. Experiment with these and other tips to get dependable information from the web.     
Online searching is an extensive topic that I've only begun to address here. Keep an eye out for more tips coming in a future article. Also, you can improve your searching skills by taking the online lessons offered by Google Search Education, from which parts of this article were adapted. If you are conducting research and need help with finding good sources, stop by the reference desk at the Library.
Sedona Public Library is a private, 501(c)(3) non-profit corporation, supported by donations and grants. Your tax-deductible donation may be sent to:  Sedona Public Library, 3250 White Bear Road, Sedona, AZ 86336.