Sedona AZ (November 19, 2013) – Michael Chesley Johnson, an award winning plein air landscape painter noted for his expressive use of color, John Warren Oakes, one of ten Master Signature Artists and a charter member of the Sedona Area Guild of Artists (SAGA) who specializes in encaustic painting, and John M. Soderberg, renowned Sedona bronze sculptor, will be featured at a public event at the SAGA: Visions of Fine Art Show on Sunday, November 24, from 3 – 5 p.m. This event will takke place in the show space located in the Old Marketplace at 1370 West SR 89A in Sedona directly behind the Merlin statue, and adjacent to the courtyard. The SAGA: Visions of Fine Art Show which opened on Friday, November 15, will run through Thursday, December 5. Show hours are Tuesday – Thuursday, 12 – 5 pm, Friday and Saturday, 12 – 8 pm, and Sundanday from 12 – 5 p.m. (Closed Mondays and Thanksgiving Day)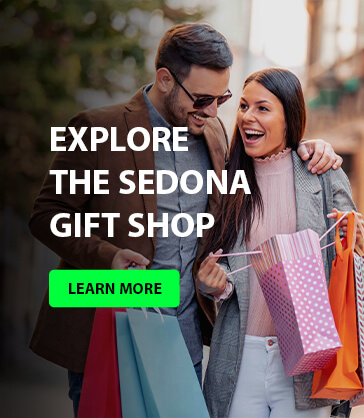 You won't want to miss this event, where three of SAGA's Master Signature Artists offer a wealth of knowledge about their art and their process by talking about it and demonstrating how they do their work.
Michael Chesley Johnson's ability to talk about the act of painting in easy-to-understand terms has made him a popular teacher and writer. He gives workshops across the U.S. and in Canada to all levels of students, from beginner to professional. Johnson also serves as Contributing Editor for The Artist's Magazine, writes regularly for The Pastel Journal, and has authored several books, including one titled, Backpacker Painting: Outdoors with Oil & Pastel.
John Warren Oakes, Emeritus Professor of Art at Western Kentucky University, and Art Director for Ethereal Publications, also served twenty years as Director of a university art gallery until he retired to Sedona. Oakes taught art at the university level for forty-six years, has his art work in public and private collections in twenty-eight states and eighteen nations, and is the current President of the Sedona Art Museum. Oakes has studied photography and painting, and is a member of many arts organizations, including the International Encaustic Artists, the Encaustic Art Institute, and the Encaustic Artists International.
As a child, John M. Soderberg traveled the world with his family who encouraged him in the fine arts at a very early age. Following his arrival in America as a young adult, and a stint in the Marines, Soderberg felt a drive to work big, and moved to Flagstaff with his wife and two baby daughters, where he worked in a small bronze foundry for four years to learn the art of bronze. Throughout his forty year career as a bronze sculptor, Soderberg has completed monumental bronze commissions for private  
parties, corporations, churches, and organizations across the country. He has sculpted numerous influential figures including Christ, Steve Biko, Moses, Al Stein, Merlin, Billy Graham, Norman Vincent Peale, Mark Honeywell, Bill and Vieve Gore, Robert Schuller, Jim Wilden, Archbishop Fulton Sheen, St. Catherine of Siena, Gil Gillenwater, and others. Soderberg currently lives and works on a small homestead ranch in Camp Verde. His passion is Bronze, and his fascination is the lonely, timeless, and ultimately noble drama of the human experience. He sculpturally explores worthy human themes in a manner which simply and honestly evokes empathy in the viewer.
In addition to this outstanding opportunity to meet and hear three masters tell their story, SAGA will also be holding events for its members and their guests during the SAGA: Visions of Fine Art Show. Jerry Buley, Ph.D., ASU Emeritus Professor from the Hugh Downs School of Human Communication, and Founding Past President of SAGA, will facilitate a Storytelling Workshop for SAGA members. Master Signature Artist and teacher, Joella Jean Mahoney, will hold a very special salon for members and invited artist friends called, The Art Process, which promises to be a delightful time of learning through group interaction.
For a complete Schedule of Events, see the SAGA website at sedonaSAGA.com. Click on SAGA Events at the top of the page, or find us on Facebook at
https://www.facebook.com/SedonaSAGA
. For more information about the Sedona Area Guild of Artists, call 928-284-9526, or email
sharronvporter@gmail.com
.