Sedona Film Festival presents 'Shored Up', 'Haiti Untold' and 'Drawing Dead' with discussions
Sedona AZ (January 10, 2014) – The Sedona International Film Festival is proud to continue its new "Something to Talk About" series with the Northern Arizona premieres of three powerful new documentaries: "Shored Up", "Haiti Untold" and "Drawing Dead". There will be on screening of each film at the festival's Mary D. Fisher Theatre. The events will include a discussion after each screening, hosted by Andrea Houchard from the Sedona Philosophy Circle.
SHORED UP
Wednesday, Jan. 15 at 7 p.m.
Our beaches and coastline are a national treasure, a shared resource, a beacon of sanity in a world of constant change…and they're disappearing in front of us. When Superstorm Sandy devastated the East Coast, it was a wake-up call to a new reality. "Shored Up" takes us to the heart of this climate change controversy, following communities in New Jersey and North Carolina where politics, economics and science collide. Beginning 3 years before Sandy hit and following the debates over beach replenishment and other attempts to hold back the sea, Shored Up is a convincing call for action along our coasts. As the oceans rise and storms flood our towns and cities, we have a choice to make: do we continue to develop as we have in the past, ignoring clear risks and danger? Or, do we allow science to guide our policies for the future…before it's too late.
"Shored Up" asks tough questions about our coastal communities and our relationship to the land. Can we afford to pile enough sand on our shores to keep the ocean at bay? Beach engineering has been our only approach so far, but is there something else out there to be explored?  Our development of the coastlines put us in a tough predicament, and it's time to start looking for solutions.
HAITI UNTOLD
Thursday, Jan. 16 at 7 p.m.
"Haiti Untold" chronicles the personal journey of a few famous and not-so-famous individuals who have put their heads and hearts to the task of effecting radical change in Haiti, following the devastating earthquake of 2010. The film also provides an unusual counter point-of-view on what is really happening in the country, looking beyond the ethos of fast-food journalism, which seems at times to feed exclusively on tragedies to scandals while skipping over the stories of hope and re-building. Many of us who were moved to give generously in response to the quake, when listening to the media, now wonder if all the donations made any difference at all.
Is there hope in this land of devastation? Actor Sean Penn, NHL Player Georges Laraque, as well as designers Donna Karan (DKNY) and Joey Adler (Diesel Canada), Dennis O'Brian (Digicel Founder & CEO), Bill Evans, the President of the famous Golf Club that housed the largest IDP camp Haitian, and Dave Toycen, President & CEO of World Vision Canada have all dedicated their lives to responding to the cry of the nation of Haiti following the quake. Their stories lead us to discover the people they have touched and the impact they are having in shaping the future history of a country many have given up for lost.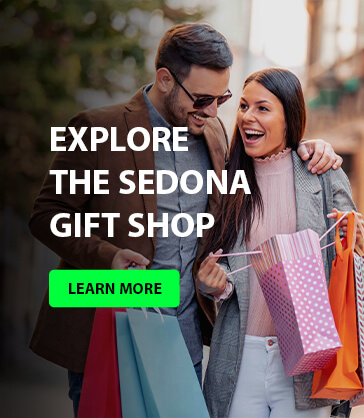 DRAWING DEAD: THE HIGHS AND LOWS OF ONLINE POKER
Monday, Jan. 20 at 7 p.m.
"Drawing Dead" is the story of online poker from two very different perspectives: an online pro worth millions and a gambling addict. Michael Korpi Jr. had it all — straight As, star athlete, talented musician — but his weakness for online poker derailed his life. Dusty Schmidt was once known as one of the top amateur golfers in Southern California before a heart attack at age 23 took him off the golf course, and put him in front of a computer screen. Four million dollars later, he is regarded as one of the world's best online poker players.
Poker was once a blue collar game played in smokey back rooms over beer soaked green felt tables, until a chubby accountant from Tennessee shocked the world by turning a $39 buy in on an online poker site, into a $2.5 million dollar first prize at the 2003 World Series of Poker. Over the next few years the entire world learned the game of No Limit Texas Hold 'Em.
If you watched the poker boom on TV like the rest of us, it seemed like everyone was getting rich. Some were, but the fundamental rule of any game involving chance is that in order for one to win, another must lose. The truth behind the hype is that there is a dark side to this game, one that you won't see on ESPN. "Drawing Dead" follows the lives of two players, Michael and Dusty, as they deal with the highs and the lows of America's future favorite pastime, internet poker.
Andrea Houchard, from the Sedona Philosophy Circle, will host a post-film discussion after the screenings of each.
Tickets are $12, or $9 for Film Festival members. Tickets are available in advance at the Sedona International Film Festival office or by calling 928-282-1177. Both the theatre and film festival office are located at 2030 W. Hwy. 89A, in West Sedona. For more information, visit: www.SedonaFilmFestival.org.