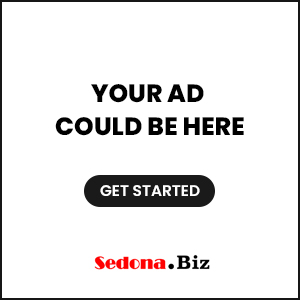 An Evening of Art & Wine with the Red Earth Theatre Company
Cottonwood AZ (October 6, 2013) – Enjoy an evening of fine art, wine tasting, and a theater presentation by the Red Earth Theatre at the Old Town Center for the Arts on Friday, October 11th. Red Earth Theater brings their well-received opening show "Crushes & Bouquets: The Wine Show" for an encore performance at OTCA in Old Town at 7:30 pm.
The festivities will begin with a complimentary wine tasting at 6:30 pm and reception with visionary artist Sharron Vincent Porter. Wine will be offered for sampling by sponsors Pillsbury and Stronghold wineries, two of Arizona's finest vintners.
Red Earth Theatre's "Crushes & Bouquets" is a specially blended collage of words about wine and life from across cultures and through the ages, from the land, to the table, across the palette, and into the body, mind, and spirit. Fourteen 'voices', live on stage; bring you more than 70 writers' words, from Omar Khayyam, Ernest Hemingway and Homer to Pablo Neruda, Jane Taylor Starwood and the Pope, with Hugh Johnson, Aimee Bender and Seinfeld. It is both entertaining and fascinating as it shares not only the art of making wine but also the many experiences it forges and enhances. The cast includes Giselle Suarez, Linda Damita, Michelle Lambeau, Jeanie Carroll, Michelle Sugarman, Sarah Ann Lesslie, Dave Ponzetti, David Perriman, Shaunn Cochran, Marshall Turley, Craig Hartley, Larry Cohen and Henry Twombly with Kate Hawkes directing.
The mission of Red Earth Theatre is to provide a platform to inspire and nurture budding and experienced voices through live performance, and encourage dialogue that explores the human condition. The company intends to provide a 'home' for Verde Valley theater artists to develop, improve and express their craft, as well as the opportunity for all to experience both the creation and sharing of story through theater.
Kate Hawkes has served as the passionate driving force and inspiration behind this new endeavor reigniting the fires of live theater in the Verde Valley. Hawkes, the cast, and founding members have decades of professional experience between them in theater, performance, education, writing, nonprofit management, marketing, producing and directing. For more information about Red Earth Theater please visit www.redearththeatre.org.
The wine tasting reception at 6:30 pm, before the play, will feature the engaging and arresting art of Sharron Vincent Porter. Sharron will be present to converse and sign art 'Cards' of her work. Though her subject matter is diverse, Porter's style is recognizably idiosyncratic and sensual. Her first love is the human form – it's ability to emote and to express ideas about the human condition and the spirit within. Her acrylic textured landscapes, which she likes to call "LANDSTRACTS", are inspired by her move to the Southwest.
Tickets for Red Earth Theatre's "Crushes & Bouquets – The Wine Show", which includes the art exhibit and wine sampling, are $10 in advance, $12 at the door. Tickets are available online at www.showtix4u.com, in Cottonwood at Orion Flour Garden Café, Desert Dancer and Mount Hope Natural Foods; and in Sedona at Crystal Magic. Old Town Center for the Arts is located at 633 N. 5th Street (5th Street & Main) in Old Town Cottonwood. For more information please visit oldtowncenter.org or call Elena Bullard at 928.634.0940.