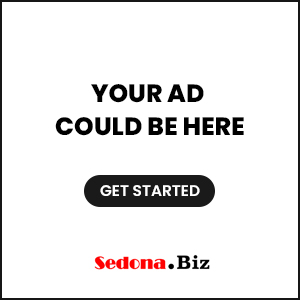 Phoenix AZ (November 8, 2013) – As Veterans Day approaches on Monday, a growing number of Arizona Veterans find themselves at a greater risk of or actively battling hunger and homelessness.  These risks have been magnified by recent SNAP (Food Stamp) cuts, averaging $36 a month for a family of four in Arizona, that took effect on November 1 as a result of the expiration of temporary ARRA funding. 
"The timing of this cut couldn't be any worse," said Angie Rodgers, president and CEO of the Association of Arizona Food Banks.  "Providing Thanksgiving dinner is going to be a greater challenge for many of them, forcing them to rely on food banks or other charities that are already dealing with high levels of demand for food and other services."
The cut is particularly nasty for those who are used to receiving their SNAP benefit at the beginning of the month, since it will likely run out just before Thanksgiving.  An estimated 40,100 Arizona Veterans receive SNAP benefits according to research by the Center on Budget and Policy Priorities (www.cbpp.org/cms/index.cfm?fa=view&id=4039).  Some 5,000 active duty troops currently receive SNAP benefits nationwide according to a recent article in USA Today.
"I'm an Air Force Veteran who, until recently was receiving SNAP assistance," says Sabiha Keskin, executive director of the Cultural Cup Food Bank in Phoenix.  "I'm sure there will be an increase in the amount of Veterans I see coming to the food bank, especially since it is located only a half mile from the VA Hospital."
Nationwide, the ARRA cut to SNAP totaled $11 billion, with Arizona's share estimated to be $109 million, according to The Pew Charitable Trusts, which analyzed data from the Center on Budget and Policy Priorities and the U.S. Department of Agriculture.  Interactive state-by-state maps detailing the effects of the ARRA SNAP cuts can be found at http://public.tableausoftware.com/shared/Z3P2D7KKM?:display_count=no.  
Unfortunately, even greater cuts to SNAP are looming in the near future as the Farm Bill is currently being deliberated in Congress.  Both the House ($4 billion over 10 years) and Senate ($40 billion over 10 years) versions of the Farm Bill contain SNAP cuts. 
Along with hunger, homelessness is another challenge facing many Arizona Veterans.  This Veterans Day, at 3:00 p.m. at Victory Place, 850 E. Jones Avenue in Phoenix, members of the Project H3 VETS collaboration and Phoenix Mayor Greg Stanton will announce plans to provide shelter to homeless veterans in Phoenix.  Details of the event are available at www.azceh.org/project-h3-vets.
           "These men and women wore the uniform in defense of our country and now they live on the streets," said Joan Serviss, executive director of the Arizona Coalition to End Homelessness, which is overseeing the project.  "Our goal is to identify and help those most in need, but the effort doesn't stop with providing housing. We need our community's ongoing help to make this project a long-term success."
Later in the month is National Hunger and Homelessness Awareness Week, happening November 16-24.  There will be many ways for the public to get involved by donating, volunteering or participating in one of many local events.  More information is available at www.nationalhomeless.org/projects/awareness. 
The Cultural Cup Food Bank Inc. is a local non-profit 501c3, non-sectarian, social service organization established to provide temporary assistance to meet basic needs of individuals and families in the community by providing them with emergency food items, baby items, health care, and referral information.  Visit www.culturalcup.com for more information.
The Arizona Coalition to End Homelessness (AZCEH) provides leadership in statewide efforts to end homelessness through advocacy, education and coordination with local communities and initiatives. AZCEH activities include its annual statewide conference; coordination of focused service initiatives such as Arizona StandDown for homeless veterans and Project H3: Home, Health, Hope for long term vulnerable homeless individuals and families, and Project H3 VETS for vulnerable homeless veterans; and providing education opportunities for service providers, policy makers and advocates working on behalf of men, women and children experiencing homelessness.  Visit www.azceh.org for more information.
Established in 1984, the Association of Arizona Food Banks is a private, non-profit organization serving five-member regional food banks (Community Food Bank, Desert Mission Food Bank, St. Mary's Food Bank Alliance, United Food Bank, Yuma Community Food Bank) and a network of nearly 1,600 food pantries and agencies. As one of the first state associations in the nation and an inaugural partner state association of Feeding America, AAFB was instrumental in the development of a statewide gleaning project, and our advocacy efforts have brought about beneficial state and federal legislation for our member food banks and the people they serve. For more information, to find a food bank or pantry in your area, or to learn more about donation and volunteer opportunities, please visit www.azfoodbanks.org.