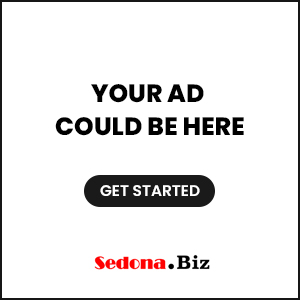 By John Tamiazzo, PhD
(August 3, 2018)
I read a story about a woman who made a vow while still in her twenties, that every 5 years she would stop whatever she was doing and do something different. In other words, she quit her job, moved out of her home, and moved to a new city in a different state or country every 5 years. She was an adventurer and her adventures took her all over the world as she put herself in new and unfamiliar circumstances again and again. She was a living example of the adage; a rolling stone gathers no moss. Her name was Elsa and she thrived on change.
Change is a complicated matter for many of us. We have been taught to create a life plan, to have constancy in our work, friendships, and the place we live; to build tenure and equity.  Remodeling your home just once, for example, can be shocking to your daily routine. Suddenly the house is full of carpenters, electricians, painters, noise and dust. But how about remodeling your entire life every 5 years? Does the thought create a lot of anxiety? Does it bring up fear of the unknown? Change can be exciting, and it can be disruptive and stressful, especially change imposed on you, that is unplanned, or simply did not work out the way you thought it would. These are the times for maintaining faith, hope, and courage.
In his book The Wisdom of Insecurity, philosopher Alan Watts described change as the essence of life. Watts compared lack of change to stagnation. He said that we have been taught to seek security in just about every realm of life including job security and financial security, but once having this securitity, the question to always ask is, "Has it helped me achieve peace of mind?" Watts believed that we dislike feeling stuck, and perhaps just accept a very predicable lifestyle. But it is our fear of failure that prevents us from testing our wings, reinventing ourselves, and branching out into something new and totally different.  Watts suggests jumping right into the middle of change and to enthusiastically join the dance.
Over a fifty year period, Elsa worked in a variety of different jobs and took on new challenges all over the world. Change was her friend and constant companion. She owned homes, lived in apartments, teepees, campgrounds, hostels, and hotels. She got married at age 72 to a man she described as her soul mate and made this marriage the exception to radically changing her life every 5 years.
Forest Gump Oscar winning Screenwriter Eric Roth, who changed his career from attorney to professional writer, wrote "For what it's worth, it's never too late or too early to be whoever you want to be. Stop whenever you want. You can change or stay the same; there are no rules to this thing. You can make the best or the worst of it. I hope you make the best of it. And I hope you see things that startle you. I hope you feel things you never felt before. I hope you meet people with a different point of view. I hope you live a life you're proud of. If you find that you're not, I hope you have the courage to change and to start all over again."
Dr. John Tamiazzo is the former Executive Director of the Sedona Community Center. He is the author of two self-help books, Love & be Loved: 8 Steps to Creating Intimacy and Finding the Love You Want; Returning to the Land of Oz: Finding Hope, Love, and Courage on Your Yellow Brick Road. His work integrates solution focused therapy, transpersonal psychology, neuroscience, imagery processes, and dreamwork. Visit his website www.johntamiazzo.com  to learn more about his counseling services, business and non-profit consulting, public speaking, and his upcoming Fall workshops and classes in Sedona.