"Passionate Vision – The Journey of a Woman Painter"
Sedona Creative Life Center – November 14, 2012
Sedona AZ (November 2, 2012) – The Sedona Women, The Dames Who Make a Difference, (www.thesedonawomen.com), are very proud to present for their November14th program, the internationally renowned contemporary artist, Joella Jean Mahoney on the topic "Passionate Vision – The Journey of a Woman Painter."
When Joella Jean Mahoney first stepped off the train in Flagstaff in 1951 as a student at Northern Arizona University, then called Arizona State College, and saw the Arizona landscape for the first time, she knew Arizona would be home. Ms. Mahoney has a BA degree in Art and English from NAU, an MFA degree in Painting and Drawing from Claremont Graduate School, Claremont California, and studied at The John Herron School of Art in Indianapolis and The Chicago Art Institute. For many years Ms. Mahoney was an art professor at the University of La Verne, California. As an artist, Ms. Mahoney does her homework for her magnificent landscapes by painting small realistic works on location, during backpacking trips in the Southwest. Then upon returning to her studio in Sedona, she creates vivid, very large-scale, mid-century modern landscapes.
Of her magnificent landscapes of the Southwest, three motifs in her life's work continually appear – the sunflower, the lake and the canyon wall. Mahoney believes painting must be more than reporting visual reality. Her work expresses a love of nature and a keen sense of its natural rhythms. One art critic, Conrad Buff III, says of her work, "In the last several years the American Desert has received increased attention from artists, collectors and museums – A concern that began with Maynard Dixon and Georgia O'Keeffe in the 1920s is now being re-explored by contemporary painters. Among these, Joella Jean Mahoney is clearly in the forefront, capturing in her work the saturated color, the mystery and the majestic forms of the American Desert."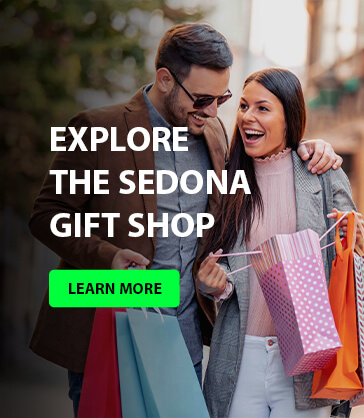 Her vivid, large scale, mid-century modern landscapes have been said to represent Northern Arizona what the paintings of Georgia O'Keeffe are to Northern New Mexico. In 1996 NAU honored Ms. Mahoney as Outstanding Alumna. The following year Scripps College, Claremont, CA honored her achievements as an artists. In 1998, The University of LaVerne conferred upon Ms. Mahoney, Professor of Art Emerita.
Joella Jean Mahoney is a legend in her own time. You will hear her stories of inspiration, which will get your ideas and creative juices flowing. Her presentation will demystify the process and the purpose of human art-making. Please join The Sedona Women, for this wonderful, high-energy, inspirational program on November 14th, at the Sedona Creative Life Center, 333 Schnebly Hill Road. Meet and Greet begins at 9:30 AM and the program begins at 10 AM. All women, members as well as non-members, are welcome! To learn more about Ms. Mahoney visit the following link: