Sedona AZ (September 27, 2013) – Sedona's finest art galleries invite you to enjoy an evening of openings, special guests, artist receptions and celebrations at their 1st Friday Gallery Tour on October 4th from 5 – 8pm.
All guests are welcome to attend free of charge and enjoy the Sedona Trolley, which does continuous loops to all locations. Some of October's highlights include: 
ALT Gallery The change of seasons brings a number of new arrivals to ALT Gallery.  Stop in and see a an early award winning large bronze by Martha Pettigrew titled "Mujer con Gallo", stunning serigraphs by Eyvind Earle, and Southwest sculpted leather art by Roger Kull.  
Andrea Smith Gallery showcases Heyoka Merrifield, multi-media artist, medicine man, and. Merrifield embraces the shamanic, Native American traditions into his sculpture and jewelry. He will be signing copies of his latest book, The Book of Shrines, which tells how his love of nature and the world's spiritual traditions awakened his artistic vision. 
AZADI Fine Rugs continues their exhibition Celebrating the Navajo Tradition. Navajo weavings are some of the most dynamic forms of Native American art. Renown for their beauty and exquisite craft, authentic rugs are treasured by collectors internationally. Live music and refreshments will be served.
Gallery of Modern Masters features Carole Perry who is known for colorful glass tapestries with over 9,000 glass threads in every sculpture. Each glass sculpture is unique in color and shape as the process is impossible to duplicate, and often referred to as a surprise explosion of color. There will be an artists presentation at 6:30. Hosted by Reds.
Goldenstein Gallery kicks off their 9th Annual Cowboys and Indians Show featuring David DeVary, Upton Ethelbah, Carla Romero, Kevin McCarthy and Charles Decker.  They will have live music with  local favorites Frost and Frost.
Greg Lawson's Passion for Place is having a Grand Opening at their new Sedona location: 2679 West State Route 89A.  Greg Lawson's three gallery collections (Passion for Place, Zona Sedona and M-One) are now housed under one roof, plus he is adding a small space to showcase various photographers in the new Quilight Gallery. The new location is Arizona's largest photography gallery and features Greg's images from around the region and around the world.
Award winning Navajo artist David K. John's latest paintings and clay sculpture are featured at James Ratliff Gallery.  Ever the teacher of Navajo spiritual beliefs, David's artwork incorporates and reflects the importance of his Grandfather's early teachings and his own continuing spiritual growth.
JN Muir Sculpture Studio/Gallery Hozho Plaza features new works in progress as well as a compelling collection of works by allegorical bronze sculptor, James N. Muir. Visitors can meet Muir and experience the world through the eyes of this thought provoking artist.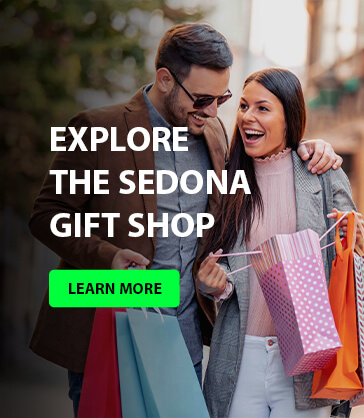 Lanning Gallery swings into its exciting fall season with Allusion: Master Works by Gregory Deane. Visitors are invited to hear the internationally acclaimed artist speak at 6:00pm. Deane was the first American artist to have a solo show at Florence, Italy's famed Accademia delle Arti del Disegno founded in 1563, and his abstract, non-objective paintings continue to evolve with ever more striking features.
Lark Art invites you to join us as we celebrate From the Land Beneath the Big Sky. . . The Zany, Whimsical Critters of Ann Bishop.  From a happy burro to a singing camel to a magical owl,  Ann captures the spirits of the animals she paints.  Please drop by and be dazzled by Ann's enchanting menagerie.
Mountain Trails Galleries presents intricately detailed figurative scenes and portraits of the Native American culture from the Northern Plains by Vicki Catapano; artifacts and objects from the Southwest and Plains cultures, such as pottery and beadwork, as well as memorabilia from the Old West by Lisa Danielle.
Rowe Fine Art Gallery presents  a Sedona Safari. Wildlife artist Ken Rowe will debut several new bronze sculptures including "Love Gone Wild," which features a pair of African lions. Don't miss this wild evening! Wine and appetizers will be served.
Sedona Arts Center opens Capture the Moment. Beauty is in the eye of the artist as Mike Koopsen, Deanne McKeown, Mary Flaisig and Christine Debrosky share their individual perspectives.
Turquoise Tortoise Gallery opens its newest exhibition, "Generations of Excellence: The Lister Family," and welcomes Alice and David Lister as well as their two gifted daughters, Dee Nez and Davida Lister. For over three decades, the elder Listers have practiced their artistry together from their home on the Navajo Reservation.
A whirlwind of mesmerizing talent, intoxicating images and entertainment, the Sedona Gallery Association tour is one of Sedona's "things to see".  Sedona has been in American Style Magazine's top 10 small town destinations for the past 6 years and Travelnerd.com just recognized Sedona as a top ten small town arts destination in May.
For more information on the Sedona Gallery Association please visit www.SedonaGalleryAssociation.com where you can find a complete listing of galleries and a printable map to all locations or you can also find them on Facebook. 
 Ample parking at the Sedona City Parking lot behind the Wayside Chapel in uptown Sedona where you can catch the trolley across the street on State Route 89A.