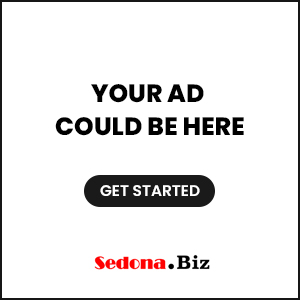 Sedona AZ (August 23, 2012) – Disaster relief was the topic at Sedona's two Rotary Clubs last week.  The clubs hosted Andrea Shields a Rotary ShelterBox Ambassador volunteer and spokesperson for this targeted disaster relief organization.   Since 1999 when a United Kingdom Rotarian started the program, thousands of green ShelterBoxes have been distributed to natural disasters around the world.
Andrea explained that one prepacked ShelterBox provides a durable tent for an extended family of up to ten people and life-saving tools, such as water purification supplies, blankets, a cook stove and mosquito nets. The contents can be modified depending on the nature and location of the disaster.
Highly trained ShelterBox Response Teams can be deployed from around the world to rapidly distribute boxes on the ground, working closely with local Rotary clubs worldwide.       
Shields stated that "…we can't eradicate natural or manmade disasters, but we can only be prepared to respond to them.  In many cases, our boxes make the difference between life and death".
The cost of one ShelterBox is $1,000.  For full information email www.shelterboxusa.org.
The Rotary Club of Sedona meets every Tuesday noon at the Barking Frog Grille.  The club's mission is to enhance community through service, teamwork and friendship