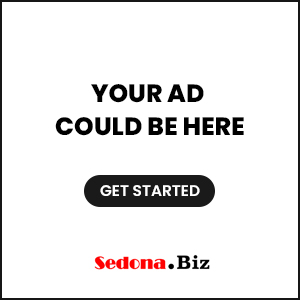 Morgan Freeman and Virginia Madsen star in new film directed by Rob Reiner
Sedona AZ (June 29, 2012) – Emmy-winning actor and renowned director Rob Reiner's new comedy/drama "The Magic of Belle Isle" premieres at the Sedona International Film Festival's new Mary D. Fisher Theatre. Showtimes will be 4 p.m. and 7 p.m. Wednesday, July 11 through Friday, July 13.   
"The Magic of Belle Isle" is the story of a man who's given up on life and a woman and her three daughters who renew his will to live when he becomes their next door neighbor during one summer in a small upstate New York lakeside town.
Reuniting with director Rob Reiner from the hit film, "The Bucket List", Morgan Freeman plays Monte Wildhorn, a famous Western novelist whose struggle with alcoholism has sapped his passion for writing. Now in the third act of his life, Monte's glory days — first as a young athlete, cut short by an accident, and later as a successful novelist — are now behind him. His wife, who was his rock and his muse, has recently died so for Monte, long confined to a wheelchair, nothing is left except long bleak days and drinking.
When Monte's nephew Henry (Kenan Thompson) deposits Monte, against his will, at a ramshackle house in a small lakeside town where Henry's made arrangements for Monte to housesit for the summer, the urbane Monte is not happy about the situation. But there he finds himself, forced to take care of the house and its dog for the summer.  And Henry has brought Monte's old upright typewriter which sits silent on the kitchen table. For Henry, it's the hope Monte might write again. For Monte, it's only a reminder of what once was.
Monte befriends the O'Neil family next door—an attractive single mom (Virginia Madsen) and her young daughters—who help him find inspiration again. He soon finds himself entwined in the lives of all the O'Neil's.
Little does Monte know the changes that his summer in the town will bring about, both for him and for everyone he meets. Monte has gone through a kind of rebirth and none of their lives will ever be quite the same again.
"The Magic of Belle Isle" will be shown at the Mary D. Fisher Theatre Wednesday through Friday, July 11-13, at 4 and 7 p.m. each day.
Tickets are $12, or $9 for Film Festival members ($6 for full-time students). For tickets and more information, please call 928-282-1177. Both the theatre and film festival office are located at 2030 W. Hwy. 89A, in West Sedona. For more information, visit: www.SedonaFilmFestival.com.