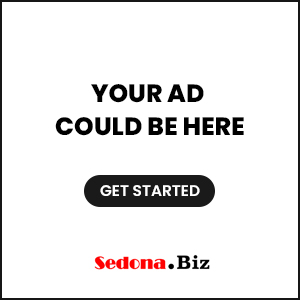 Sedona AZ (June 11, 2012) – Seventeen years ago, sculptor and gallery owner Ken Rowe primarily sculpted figurative bronzes depicting Native Americans, cowboys and the American West. When Ken relocated from Phoenix to Sedona and became one of the working artists at Mountain Trails Gallery, thanks to the wisdom of Ken Payne, he shifted his focus to wildlife. Ken went on to win awards for his realistic depiction of North American creatures both great and small. But it's always been in the back of Ken's mind to return to his roots, which is why on July 6 during the Sedona Gallery Association's 1st Friday Gallery Tour he will unveil the finished Native American figurative piece "White Buffalo Calf Woman." While our country celebrates Independence Day, Ken will celebrate the independent spirit of the artist with his first major figurative sculpture in nearly two decades.
"Mountain Trails was my first home, and it always will be," says Ken. "There comes a time, though, when you're ready to leave home, which I did when I opened Rowe Fine Art Gallery in 2010. There also comes a time when an artist wants to branch out. There are so many talented figurative sculptors at Mountain Trails that I made wildlife my focus for many years. Yet the idea for 'White Buffalo Calf Woman' has been with me for a long time – I read the story as a child. I'm glad I waited until now to create the piece because I've matured as an artist, and the idea has matured. Now that the sculpture is complete, I won't be able to stop myself. I have big ideas for more figurative work, and I'm really excited about the challenge. The creative juices are flowing!"
Art lovers have been following the progress of "White Buffalo Calf Woman" for more than a year, and everyone is excited to see the final bronze. During the SGA evening, meet Ken and learn more about the inspiration behind the sculpture as well as his belief that every artist should follow their own path. Wine and appetizers will be served. The reception takes place from 5 to 8 p.m.
Rowe Fine Art Gallery represents traditional and contemporary southwestern painters, sculptors and jewelers. The gallery, located under the bell tower in Patio de las Campanas at Tlaquepaque Arts & Crafts Village, is open seven days a week from 10 a.m. to 6 p.m. For more information, call 928-282-8877 or visit www.rowegallery.com