Shakespeare's Globe on Screen returns to the big screen at Mary D. Fisher Theatre
Sedona AZ (November 1, 2012) – The famous Globe Theatre of London returns to Sedona on Friday, Nov. 9 in high definition when the Sedona International Film Festival hosts the big screen premiere of "Doctor Faustus". There will be two shows at 4:00 and 7:00 p.m. at the festival's Mary D. Fisher Theatre.
A spectacular production of Christopher Marlowe's tragedy, directed by Matthew Dunster, "Doctor Faustus" is the legendary story of a man who sells his soul to the devil for power and pleasure. The production is given a bright and brilliant interpretation with puppets, pyrotechnics and magic tricks.
Doctor Faustus — restless for knowledge — forsakes scholarship for magic and makes a pact with the Devil: if the tortured spirit Mephistopheles will serve him for 24 years, Faustus will yield his soul to the Devil after death.
Transformed into an arena of wild spectacle and dark illusion, the Globe becomes the scene for an epic battle between Lucifer and the angels for one man's soul. Larger than life puppets, huge flying dragons and horned stilt walkers bring Marlowe's fantastical world to life.
Doctor Faustus is considered the greatest tragedy in English before Shakespeare. Marlowe places some of the greatest poetry ever written for the stage and a good deal of anarchic comedy at the service of this mythic tale illustrating mankind's insatiable desire for knowledge and power.
"A triumph of spine-tingling spectacle," raves The Spectator. "Director Matthew Dunster conjures in a way that would delight the Prince of Darkness himself."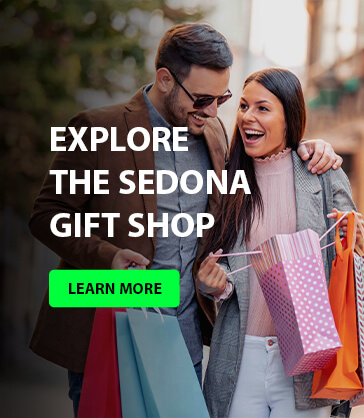 The Daily Express gives the production four stars and says, "It is the sheer stagecraft which wows the audience … robust, bawdy and magical. It is a provocatively entertaining production."
Dominic Dromgoole, Artistic Director of Shakespeare's Globe said "With the advent of new technology it is now possible to see and hear theatrical productions in the cinema with a wonderful sharpness and clarity. We are delighted that these productions will be finding new audiences, who can experience Globe shows as if they were in the building."
This is the definitive Globe Theatre experience. Get closer to the action than ever before, experience the magic of the world famous Globe that yearly draws thousands of theatre lovers from around the world.
"Doctor Faustus" will be shown at the Mary D. Fisher Theatre on one day only: Friday, Nov. 9 at 4:00 and 7:00 p.m. Tickets are $15, or $12.50 for Film Festival members. Tickets are available in advance at the Sedona International Film Festival office or by calling 282-1177. Both the theatre and film festival office are located at 2030 W. Hwy. 89A, in West Sedona. For more information, visit: www.SedonaFilmFestival.com.