Sedona AZ
(April 24, 2012) – Sunday May 6th, 2012 the Four Bitchin' Babes take Sedona by storm. The show will be held at the Sedona Performing Arts Center and starts at 7:30 pm with tickets $20.00 in advance and $25.00 on the day of the performance.
After seven recordings and nearly 20, these indestructible Divas are hotter than ever. Literally! Always evolving, witty and charming, the Babes welcome in a new era with a new cast, and a new show entitled Hormonal Imbalance…A Mood Swinging Musical Revue! Spend an evening with these outrageously funny and multi-talented musicians as they examine and ultimately celebrate the lives of today's women.
With sorority sister chemistry they perform original songs and stories offering both poignant views and unbridled comedic commentary on the joys and dilemmas of everyday life. With heavenly harmony, they share our struggles to balance careers and family, chocolate obsessions and low carb inner peace, CNN and TV Land, and finally, dealing with inadequate pay and inadequately cut swimwear. All together now girls — "Oooooo, big ouch!"
SALLY FINGERETT:
As a pianist, guitarist, and composer, Sally is one of the founding "Mothers" of The Four Bitchin' Babes. Having recorded 5 solo CDs, 8 Bitchin' Babes CDs, she has participated in over 20 compilation recording projects. Her song "Home Is Where The Heart Is" has been recorded by Holly Near, Ronnie Gilbert, and folk legends, Peter, Paul, and Mary. As a studio musician she has written and performed countless Radio/TV Jingles such as Butterfinger, Hallmark, and Sears. Sally has been seen with the National Touring Company of the Vagina Monologues, on stage with Putamayo's Songwriter Festival at NY's Carnegie Hall, as a featured musical guest on Michael Feldman's Whad'Ya Know, NPR's Mountain Stage, CNN's Sonya Live, PBS Lifelines with Peter, Paul and Mary, and CBS Sunday Morning. Her humorous essays have been published in such publications as Columbus Monthly and Random House's Life's A Stitch, a collection of contemporary women's humor including Erma Bombeck, Gloria Steinem, and more. She's been cartooned by the Chicago Reader in a retrospective on The History of Chicago Music. Sally is currently at work on a collection of short stories and essays for "The Mental Yentl Review" along with a companion CD, "The Mental Yentl Revue." Sally continues to write music for the theatre and is busy at work composing for "Hersteria..A Musical Noir" for the Winnipeg Studio Theatre in Canada. Sally's latest CD "A Women's Gotta Do Her Thing" includes moving duet with pal, guest vocalist Janis Ian. At home in Columbus Ohio, Sally and her husband Michael celebrate their empty nest. Daughter EJ (24) living and working in Chicago, sons Max (22) and Aaron (20) are thriving at The Ohio State University.
DEBI SMITH
Playing guitar, piano, and Irish bodhran (drum), Debi has received many Washington Area Music Awards and nominations (Wammies) including Best Vocalist, Artist, and Album. Debi has been a repeat performer on NPR's Prairie Home Companion, All Things Considered, Mountain Stage, Radio Smithsonian and Voice of America. She has appeared on CBS Sunday Morning, Country Music Television (CMT), and her bodhran playing is heard on Ken Burn's PBS series, "The National Parks." She has performed at such venues as The Kennedy Center, Wolftrap, EPCOT Center, Philadelphia's Keswick, and L.A.'s Wadsworth Theaters, and internationally as far away as Russia. "The Smith Sisters," Debi with her sister Megan, released four recordings on Rounder/Flying Fish, accompanied by Doc & Merle Watson and Mark O'Connor, and recorded 3 children's albums that won Parent's Choice and American Library Awards. Debi's songs have een recorded by Grammy-winner Tom Paxton, won ASCAP composer awards, and been finalists for the Virginia state song. Debi has participated in over 20 albums and compilations, and her CD's have been picked as the year's best by the Washington Post and featured in Billboard, The New York Times, and USA Today. Debi Smith lives with her husband and teenage son in Falls Church VA, near Washington, D.C. where she's famous for her impressive "handy-woman" skills, having physically installed the vertical blinds and wired track lighting in her living room BY HERSELF!
NANCY MORAN
Declared "Songwriter of the Year" by the Virginia Sound Achievement Awards and WXGI Radio, Nancy has recorded four solo CDs, including her latest titled "Something Old, Something New." Garnering public and commercial radio airplay on 80+ stations coast-to-coast, Nancy's CD's have landed her on the Gavin Americana charts alongside Delbert McClinton and Joan Baez. She's been featured internationally on radio stations in Australia, Canada, and Europe. The Richmond-Times Dispatch called her "nothing short of a [modern-day] Joni Mitchell" and "a force to be reckoned with." Dirty Linen Magazine says Nancy has "a powerful, expressive voice…stunning." She has performed at universities, festivals and clubs such as Nashville's Bluebird, Washington DC's Birchmere, Cambridge's Club Passim and the Kerrville (TX) Folk Festival. She is also an accomplished studio vocalist and has sung on numerous song demos and CD projects. Because she loves to inspire and encourage other artists, Nancy is a frequent key-note speaker at music conferences, an Nashville Songwriters Association International (NSAI) -endorsed music business instructor, a
SongU.com
online instructor, and the author of several books, audio series, and live workshops including, "The Songwriter's Survival Kit," "The Professional Songwriter's Code of Conduct," and "Making and Releasing Your Own CD." She is the former Assistant Editor of American Songwriter Magazine and currently serves on the advisory board of Indie Connect. In her spare time (yeah, right), she is currently learning to sew! Nancy resides in Nashville, TN with her husband, Fett, and their cat Fluffy.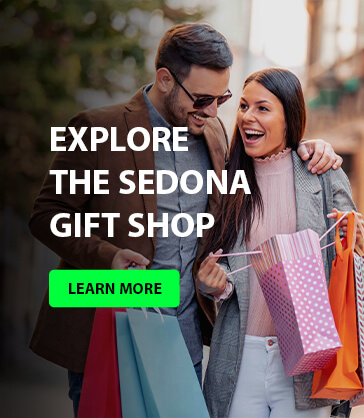 DEIRDRE FLINT
Lauded by The New York Times, Billboard Magazine, and The Christian Science Monitor, Deirdre Flint's songs hang out at the intersection where folk music and stand-up comedy collide. Since her first CD The Shuffleboard Queens debuted in 1999, Flint has played The Kennedy Center, The Philadelphia Folk Festival, and The Kerrville Folk Festival. Her music has been heard on FX's Nip/Tuck, Ireland's "What Not to Wear," Great Britian's "Spendaholics" and the documentary, or if you will frockumentary "Always a Bridesmaid." Deirdre earned her Masters Degree in Elementary Education from The University of Pennsylvania. Teaching, her first love and first career got her started writing children's songs as learning tools. As a celebrated witty and topical writer, she's been commissioned to pen children's song honoring the town of Norfolk, VA . A devoted hobbyist, she's taken furniture building, electrical wiring, quilting, and most impressively she has spent a week at cooking school in New York City, where she learned to make a flaming dessert – on purpose – and she can put it out, too. Having mastered high caloric extravaganzas, Deirdre is our "Sporty Babe" completing the Sherox Triathalon and The New Jersey Marathon. However, she claims she does it for the free donuts at the end. In her spare time, she is pursuing a masters degree in Writing Popular Fiction at Seton Hill University in Pennsylvania.
For more information please contact the Sedona Performing Arts Alliance/Studio Live at (928)282-0549. Tickets are available online at
www.studiolivesedona.com
or at the Studio Live box office located at 215 Coffeepot Drive in West Sedona.The Sedona Performing Arts Alliance is a 501(c)3 organization dedicated to advancing the Performing Arts thru Education, Live Performance and Artist Support. Studio Live is a tool for the SPAA to reach audiences and showcase their craft.