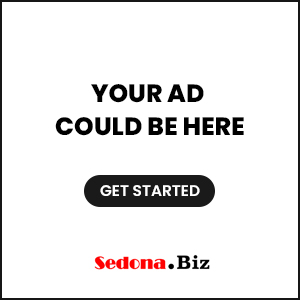 What Cat and Dog will be on the cover of the 2014 WOOFnPURR calendars?
Sedona AZ (July 16, 2013) – After months of voting it all comes down to one night, July 31st, to see what cat and dog will receive the most votes to be on the cover of the 2014 WOOFnPURR Calendar, a fundraising project to benefit the Humane Society of Sedona's Low Cost Spay and Neuter clinic.
The Humane Society of Sedona (HSS) knows the first line of defense in decreasing homeless pets, unwanted litters and ultimately euthanasia is to spay and neuter all animals. Currently 95% of the animals that come into the shelter are NOT altered.
Dedicated volunteers joined forces with HSS and created the 2014 WOOFnPURR Calendar with the goal of raising enough money to fund HSS's low cost spay and neuter clinic for one year.
The calendar is actually two calendars—one for cats and one for dogs—with a voting competition in place to see which pet raises the most money to be on the cover of each. The competition is fierce and voting will culminate on July 31st at the shelter from 4-8 pm. To view pets in the competition and vote for your favorite visit www.woofnpurr.org.
For the Final Countdown event everyone in the community is invited to come by the shelter to mingle, take a tour, watch the voting and sample cask-aged vinegars, oils and wines from Vom Fass, a new store at Tlaquepaque Arts & Crafts Village and a sponsor for the evening.
Online voting will be streaming live and for that night only phone in votes will be accepted. All votes need to be submitted by 8 pm in order to count and tentative winners will be announced shortly thereafter (pending payment approvals).
HSS also encourages everyone to order his or her calendar now as a limited quantity will be produced. To order go to www.woofnpurr.org. For those who want their cat or dog in the calendar, a blank space can be purchased for $25 or a memorial for $50 up until 7/31.
Also HSS is actively seeking sponsors for the printing of the calendars. HSS's Executive Director Suzanne Fuqua explains, "The goal is to have 100% of the funds raised from the calendar to go to HSS to fund spay and neuter clinics which will happen if a donor can be found to sponsor the actual printing of the calendar. We have been very fortunate for all the volunteers that have contributed hundreds of hours to this effort so that our costs have been very little. A sponsor(s) for the printing of the calendars would be an incredible gift and that money could spay or neuter approximately 130 additional animals. So far we have received a donation towards this from Jake Weber/Weber's IGA which we greatly appreciate and more is needed."
If you are interested in sponsoring the printing of the calendar and for any additional questions regarding this fundraising project, please contact Betsy Klein at 928-282-4679 or bklein@humanesocietyofsedona.com.
For more information on adoption, donation and volunteer opportunities with the Humane Society of Sedona please call (928) 282-4679.