Sedona AZ (August 27, 2013) – The Sedona Heritage Museum presents Michael Peach in "The Facts Keep Gettin' in the Way of the Story" on Saturday, September 7 at 1:30 p.m. But before and after the show, Peach will be signing copies of his first book, a collection of his original short stories and cowboy poetry. The book shares its name with his show. Both the show and his book are a tribute to the history, humor and hubris of the cowboy spirit, featuring Mike's unique blend of original cowboy poetry with drama and tongue-in-cheek fun.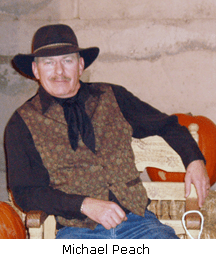 Mike will be signing copies of his book beginning at 12:00 p.m. until his show starts at 1:30. He'll sign again after his show until the Museum closes at 3:00 p.m.
"Time takes its toll on the body and soul of a cowboy out on the range." Or, so says award-winning actor, playwright and historian Michael Peach in his new show. He continues:
"There's enough aggravation at roundup without getting' your insides all bound up. But serving bad food can start up a feud if the cowboy's complaints start to mound up."
Mike spins tales using jokes, stories, first person narrative, and original cowboy poetry to explore the hard work and hard play of ranching and cowboy life. "If whiskey was their quest, men knew that the best came from Bill's still outside of Sedona." But, women of the West aren't ignored in his new show. "And volatile confrontations were not the exclusive domain of men. For Jerome was known to be the home of some fierce ladies of sin."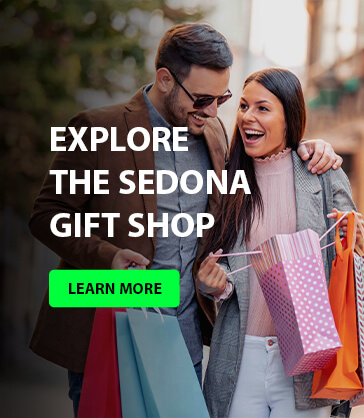 Informative, entertaining and family appropriate, Mike's shows have long been a favorite of university, state and national parks, and historically-oriented audiences. His first book is also destined to be a favorite.
Show tickets are $6, with children under 12 free. Museum admission is separate.
The Sedona Heritage Museum is located at 735 Jordan Rd in Jordan Historical Park, and open daily 11:00 a.m.-3:00 p.m. For more info 928-282-7038.