Sedona AZ (December 24, 2013) – Kunzang Palyul Chöling of Sedona (KPC) is very happy to announce a weekend of teachings by KPC founder, spiritual director and Tibetan Buddhist master, Jetsunma Ahkön Lhamo Rinpoche, January 4th and 5th in Sedona. Entitled the Compassion Tour, Jetsunma will teach in Sedona and then in Santa Barbara, California on Saturday February 1, 2014.
The first teaching entitled, What is the Great Compassion? takes place Saturday, January 4th from 3:00 to 5:00 pm. On Sunday January 5th from 2:00 to 4:00 pm there will be an opening practice at 2:00 pm called the Shower of Blessings, followed by the topic: What Does it Mean to be a Bodhisattva in Today's World? A bodhisattva is anyone who is motivated by great compassion and cultivates the wish to attain enlightenment for the benefit of all sentient beings in order to end their suffering. Traditional refuge and Bodhisattva vows will be offered after the teachings. Everyone is warmly invited to attend the weekend Compassion Tour teachings at 7 Centers Yoga Arts, 2115 Mountain Rd, Sedona, AZ. Registration is at the door so early arrival is encouraged and the suggested donation is $20 each day.
Jetsunma, formerly of Sedona, and now based at her main temple in Poolesville, Maryland, is the founder and visionary of the Amitabha Stupa and Peace Park in Sedona, now visited by tens of thousands yearly. It has become a Sedona treasure and place of spiritual refuge since its completion in 2004.
The same compassionate intention by realized masters like Jetsunma that bring stupas into the world is at the core of all Buddhist teachings. The great compassion in Buddhist teachings is referred to as Bodhichitta. This theme will be explored in depth by Jetsunma on the Compassion Tour. "The Bodhicitta is the practice of compassion… when we think of Bodhicitta, we think of it as a practice to accomplish.  But actually in truth, Bodhicitta is the very display or essence of the nature of the ground of our being," says Jetsunma.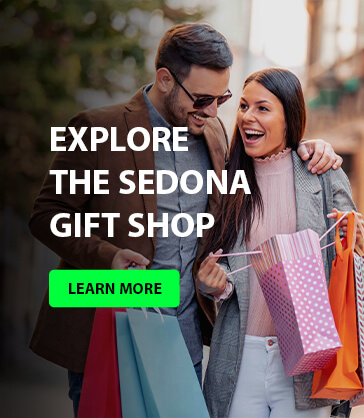 Jetsunma will tell you that she is "just a girl from Brooklyn." His Holiness Penor Rinpoche, the 11th Throneholder of the oldest school of Tibetan Buddhism (Nyingmapa), proclaimed that she is the reincarnation of ancient Indian and Tibetan holy women who helped establish and develop Buddhism in Tibet. In 1988 His Holiness enthroned Jetsunma Ahkön Lhamo as a Lineage Holder within the Tibetan Buddhist lineage system. 
Her students will tell you that she is a wise, witty, and compassionate teacher who draws on her own experiences as a modern American woman to make accessible even the most profound Buddhist teachings.
Whether establishing a large community of ordained monks and nuns around the world, teaching, building sacred stupas and temples in Poolesville, MD and Sedona, instituting 24-hour prayer vigils, establishing animal rescues, or a relief organization, Jetsunma's sole intention is to alleviate the suffering of all beings. 
For more information call (877)-788-7229 or email: jep@commspeed.net in Sedona or (805) 228-4977 and palyulwest@gmail.com in California. Please visit KPC's website: www.tara.org or email: kpc@tara.org.