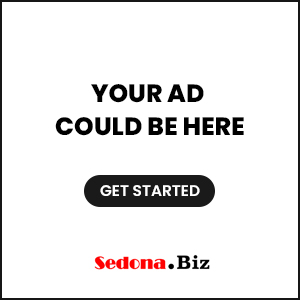 Masks, Ritual, Storytelling, and Performance Art
Sedona AZ (August 7, 2012) – Performance artist, mask maker, and movement facilitator Pash Galbavy will host a performance of "The Body Reclamation Project" on Saturday, August 25th at Sandra Beck Studio, located at 50 Stutz Bearcat (last building on the left opposite Super 8), Sedona. There will be one showing at 1 PM, doors open at 12:30 PM. Cost is sliding scale, $10 – $15. Advance reservations recommended as seating is limited.
"The Body Reclamation Project" is an ever-evolving culmination of over 15 years experimentation and exploration by Pash. It is part improvisation, storytelling, movement, dance, mask-art, myth, and personal and collective healing ritual.
In the performance, Pash uses mask, movement and storytelling to share about her own challenges to be at home in her body. In doing so, she touches on issues faced by many in our western culture on the journey into, and through adulthood. She brings masks to life as the embodiment of archetypal characters–such as the Child, Critic, Rebel, and Pleaser–that are encountered both within and without. Traversing pleasure and peril, from promiscuity, to violence, to eating disorders, to nude modeling, the body is the landscape where inner and outer struggles converge. Pash offers hope that a way back to ourselves can be found by learning to listen and respond to one's own inner calling, however strange its voice may seem.
Pash says: "I believe that what happens externally in the world is a mirror of our inner lives and vice versa–the micro and macro are reflections. The environmental destruction of the planet echoes the trashing and disregard we have for our bodies. For me, this project is about creatively coming home to oneself and bringing warring inner factions into some semblance of peace. Hopefully it has a ripple effect."
Pash is especially excited to open the floor after her performance to audience interaction. "Some people have strong emotional reactions to the show," Pash says. "After first performing this at the Flagstaff Performing Arts Fringe Festival in 2010, I've invited witnesses to share what the piece brings up for them." After the "performance" part of the event, participants will have the opportunity to share their observations, reflections, reactions, and stories about the subject material. Pash says: "For me, that's the most interesting part!"
The Body Reclamation Project is also an introduction to "
Moving Expressions", which is a physical form of visual communication that Pash developed. Pash says: "It's a way of listening and responding with the body that I use in performances, groups, workshops, and one-on-one sessions to physically and visually interpret, express, and reflect". For participants wanting to explore expressing themselves using masks and their bodies, Pash plans to start a workshop in September that incorporates Moving Expressions and some of the process she used to develop the Body Reclamation Project. More information is available on her website: www.unmaskit.com.
Actor, writer and filmmaker Joseph Culp (son of actor Robert Culp) helped Pash flesh out and bring to life many of the Body Reclamation Project characters. Culp says: "Pash's work is a revelation. She taps into the unconscious to unleash powerful, authentic expression of the individual and collective soul. As a performer, she mesmerizes, as if hooked into some mysterious primal source, inhabiting characters and archetypes spontaneously, and revealing secrets of the human psyche before our eyes. She brings an ancient shamanic art to life with all the elements of theater, dance and ritual."
Pash is a long-time student of the works of Carl Rogers. He is a founding father of humanistic psychology and originator of the Person-Centered Approach. The interactive portion of the event will be imbued with the values and attitudes of the Person-Centered Approach, which emphasizes conditions of positive regard, empathy, and genuineness.
Pash's creative offerings incorporate her investigations into expressive dance, movement, and art as per studies with dance artist Anna Halprin, expressive artist Natalie Rogers, and theater artist Rhodessa Jones. They contain elements of the archetypal imagery of psychologist Carl Jung and mystic Carolyn Myss. They mix components that include the little-known practices of authentic movement, psychodrama, and voice dialog. Her work with groups is strongly influenced by Carl Rogers Person-Centered Approach due to her extensive studies with one of his prodigies, local human development consultant and author, Peggy Natiello.
Pash is an expressive artist, contact improvisational dancer, author, and model. She also conducts workshops, one-on-one sessions, and reflective Moving Expressions for groups and individuals. She has an MA in Communication Studies. She is the recipient of numerous artist grants including several from the Arizona Commission of the Arts and two from the City of Sedona. Pash has performed at numerous festivals, and public and private events in the US and Australia.
"The Body Reclamation Project " will be presented at the Sandra Beck Studio, located at 50 Studz Bearcat in West Sedona, last building on the left opposite Super 8. Tickets are sliding scale, $10 – $15 at the door starting at 12:30 PM. Please make advance reservations as seating is limited.
For reservations and information, contact 928 284-4021, pash@unmaskit.com, or see www.unmaskit.com