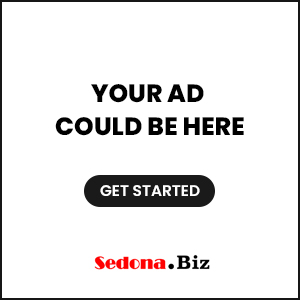 Cottonwood AZ (May 10, 2012) – The 7th Annual Bob Dylan Birthday Party & Concert will be expanded this year to two shows, on Friday, May 18 and Saturday, May 19, both at 7:00 pm, at the Old Town Center for the Arts in Cottonwood.
The Bob Dylan concert is a tribute to Bob and his incredible catalog of songs that have influenced two generations of folk, pop, rock and blues artists.  The concert will feature some of the regions best musicians, playing some of your favorite Dylan tunes and some 'not so often heard' gems.
"The annual Dylan show has grown enormously," says Joe Neri, the show's producer and co-owner of The Well Red Coyote bookstore.  "We've sold out over the past few years and had to turn people away at the door, so William Eaton, owner of the Old Town center for the Arts, and I decided to do two shows this year.  We expect both shows will sell out."
The two shows will be about 30% different in terms of musicians and songs. 
"Most of our participating musicians will be performing in both shows," Neri explains, "although some are doing different songs for each show, and a few musicians are only performing in one show or the other.  So, the hard-core Dylan fan might just want to come to both."
What started out in 2006 as a small acoustic show in The Well Red Coyote bookstore to commemorate Bob Dylan's birthday, officially May 24, became enormously popular and quickly outgrew the bookstore venue.  Beginning in 2009, Neri and Eaton have collaborated to bring the show to the Old Town Center for the Arts in Cottonwood.
Neri and the Mystery Tramps, his backing band for the Dylan shows, will be joined by a long list of some of the best musicians in Northern Arizona – including Tyler Barrett, Rick Cyge, Brandon Decker, William Eaton, Dan Engler, Gregg Gould, Lance Garrett, Alan James, Vyktoria Pratt Keating, Frank Robinson and Chris Seymour, as well as the popular local poet, Gary Every.
The Mystery Tramps are Neri on vocals and guitar, Debra Windsong on harmonica, Dan Bresnan on lead guitar, Hutch Hutchinson on bass and Robert Church on drums.
For the past six years, every show has been different, with hundreds of Dylan songs to choose from, and every show is full of surprises.  One very popular feature of all of the shows has been an audience participation singing of "Desolation Row," with Neri singing the first two and the last verses of this 10-verse Dylan epic and individual members of the audience coming on stage to sing the middle verses.
"And, we always sing "Happy Birthday" to Bob," says Neri.
The Bob Dylan Birthday Party & Concert begins at 7:00 pm on Friday, May 18th and Saturday, May 19th. Tickets for  The Bob Dylan Birthday Party are $15 in advance and $18 at the door, $20 Priority seating in the first 3 rows. Tickets are available online at showtix4u.com or in Cottonwood at: Jerona Java Café, and Desert Dancer; and in Sedona at: The Well Red Coyote, Crystal Magic, and Golden Word Bookstore.  Old Town Center for the Arts is located at 5th Street & Main in Old Town Cottonwood. Call 282-2284 or 634-0940 or check out the web site www.oldtowncenter.org for more information.