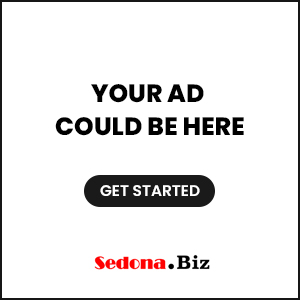 Sedona AZ (August 9, 2012) – The Sedona Women, "Dames Who Make a Difference", will launch their fall season of meetings on Wednesday, September 12, with a high energy program called "Your Inner Cheerleader." The featured speaker, Terri Marie, author of 6 books including her latest, "Your Inner Cheerleader," is a former cheerleader who encourages people to reach their full potential by learning the cheerleader's way. According to Marie, "The cheerleader's way is a lot more fun!"
From filming Olympic Athletes and top public figures, award-winning producer Terri Marie has produced over 30 documentaries to inspire and uplift her audiences worldwide. Her work has aired on Network Television, PBS, and cable stations. Portions of her work have also aired in Europe. Her skiing footage was viewed on the giant screens at the 2002 Olympics in Salt Lake City. Featured in Success Magazine, Marie was also a columnist for the Orange County Register. She composes much of the music for her projects and films.
Marie recently started her motion picture company, Reel Mountain Pictures, to bring entertainment up to a new level of human potential. Marie believes deeply in the incredible power and gift of the human experience and the transformational power of well conceptualized films. Mentored by Director Irvin Kershner before his passing, Marie now has established a special team of industry professionals committed to serving the entertainment needs of audiences through higher level films.
The Sedona Women meeting takes place at The Sedona Creative Life Center, 333 Schnebly Hill Rd and begins at 10AM with social networking beginning at 9:30. www.TheSedonaWomen.com.