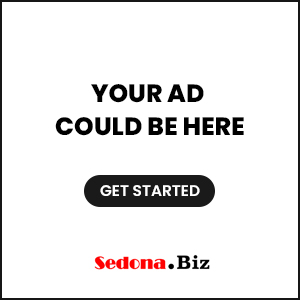 By Craig Swanson
President, Keep Sedona Beautiful
Sedona AZ (March 1, 2021) – Every 10 years, Yavapai County must update its Comprehensive Plan. This Plan is a state-required policy document that guides future growth and development in our County. Now, the County is asking for your assistance with a survey. This survey represents the first opportunity for residents to let the County know how they feel about a number of the most important issues it will address in the Comprehensive Plan in 2022.
For those of us who aspire to live in a County that places high value on the environment, on sustainability and resiliency, and on ensuring that growth is well-managed, we need a County Comprehensive Plan that emphasizes those values. 
Click here to take the survey. It will only take 10-15 minutes to complete, but it will be well worth your time. This is your opportunity to step up and become part of the vision for growth and development in Yavapai County. Specifically, the survey will help the County identify key areas of interest and concern related to development, such as: 
Land use
Transportation
Water resources
Open space
Energy
Environment
Cost of development
And more
Read more about the Comprehensive Plan here. This Yavapai County website also gives residents an opportunity to get on their email list for notifications about activities around the Plan.
KSB urges all residents of Yavapai County to take a few minutes out of their day to complete this important survey. Please share this information with friends and family in the area.