Rotating Artist Reception: "Cowboys of Color," the artwork of Bev Jenai, is currently featured at Sedona Public Library in the Village,located in Tequa Plaza. To commemorate Black History Month, a reception for the artist will be held Wednesday, February 5, from 5:00 to 7:00 p.m. 
By Virginia Volkman, Director
Sedona AZ (January 31, 2014) – The 9th Annual Sedona Marathon will take place on Saturday, February 1, 2014. Like last year, there will be members of the Library Board of Trustees and staff walking or running the 5K race, and there will be many patrons also taking part, perhaps in the 10K, half-marathon, or full marathon races.
If you are not able to walk or run in the marathon, please consider setting up a spot along the race route (the race routes can all be accessed at:http://www.sedonamarathon.com/course-maps.html) and cheer people on. You're bound to see a lot of people you know and they will be glad for the support.
Perhaps one of the most popular of the recently published books on running is the 2009 best-seller "Born to Run: A Hidden Tribe, Superathletes, and the Greatest Race the World Has Never Seen."
Full of incredible characters, amazing athletic achievements, cutting-edge science, and, most of all, pure inspiration, "Born to Run" is an epic adventure that began with one simple question: Why does my foot hurt? In search of an answer, Christopher McDougall sets off to find a tribe of the world's greatest distance runners and learn their secrets, and in the process shows us that everything we thought we knew about running is wrong.
Isolated by the most savage terrain in North America, the reclusive Tarahumara Indians of Mexico's deadly Copper Canyons are custodians of a lost art. For centuries they have practiced techniques that allow them to run hundreds of miles without rest and chase down anything from a deer to an Olympic marathoner while enjoying every mile of it. Their superhuman talent is matched by uncanny health and serenity, leaving the Tarahumara immune to the diseases and strife that plague modern existence.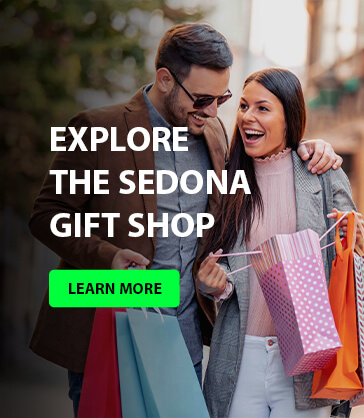 "Born to Run" is available at Sedona Public Library in our biography collection. The book can also be obtained in other formats through our membership in the Yavapai Library Network. You can check out the audio book on CD, or an e-book or downloadable audio book. It's also available in the print version in Spanish. Go online to http://catalog.yln.info to access our catalog and find whichever version of the book fits your needs.
In addition to books on running, the Library has print copies of Runner's World Magazine, which offers training tips and trail descriptions. The magazine can also be accessed online.
Sedona Public Library is a private 501(c)(3) corporation. The land on which our beautiful library sits was donated, and the library building was constructed with private funds and is entirely debt-free. Donations and grants allow us to continue to offer free services to residents and visitors. Your tax deductible donation may be sent to:  Sedona Public Library, 3250 White Bear Road, Sedona, AZ 86336.
You can find out more about the Library by following us on Facebook or Twitter (links to both are on the home page of our website). We look forward to seeing you at the Marathon!