By Karen Mack, Youth Services Librarian
Sedona AZ (August 21, 2012) – As most of you know, Sedona Public Library has a wealth of resources and services available for use by children from infancy through 17 years of age.  During June and July, the annual summer reading program was in full swing, designed to foster a love of reading and provide the opportunity to maintain or improve reading skills.
Current research points out that increased summer reading reduces summer learning loss.  U.S. Secretary of Education Arne Duncan has stated, "A key step toward stopping the summer slide is the development and launch of high quality programs that take advantage of time outside the school day and year to help children learn, grow, and develop."
This summer at Sedona Library, 250 children and teens participated in the Arizona Centennial–themed summer reading program, which involved setting their daily reading goal, finding something fun to read, and agreeing to do their best to meet their daily goals. According to a final survey and direct feedback from participants, the program was a success on many levels. Participants hit the books for hours, talked with family members and librarians about what they were reading, wrote reports, and basically had a lot of summer fun at the library.
to a dog, or to even try reading upside down. Time spent listening to a bedtime story, trying to read the back of a cereal box in the morning, enjoying a biography on an e-reader, or reading a comic book late at night with a flashlight counts towards an individual's daily reading goal, and the Library rewards each child with an array of incentives as they read their way through the summer.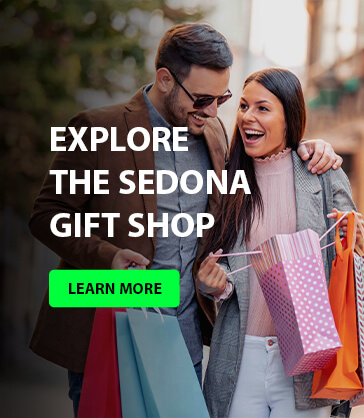 Eight hundred and seventy-seven book reviews and comments, ranging in length, were written and shared on the Sedona Library summer reading website. After reading all 877, I am convinced that most summer reading participants did indeed have fun writing their reaction to what they were reading. As seen in the following comments from children of all ages, reading can be an engaging experience for the whole family.
A 4 year old enjoyed listening to her older brother read Everyone Poops, by Taro Gomi, and her review, as submitted by her mother, was simply, "Ewwwww!"
A 9-year-old boy reading Happy Birthday Bad Kitty, by Nick Brule, commented, "I read it twice. I like it because it was funny and had different kinds of cats. I read it out loud to my Mom. Strange Kitty didn't have any hair! Big Kitty weighs as much as a cinder block."
An 11-year-old boy who read Serpent's Shadow, by Rick Riordan, wrote, "I'm getting into the interesting part. You don't even have to like Egyptian myths to like these books. You really have to read them in order to fully get the whole story and understand the characters."
A 16 year old remarked that Across the Universe, by Beth Revis, is "a thrilling read, that combines murder, mystery, and sci-fi all into one. A little more of a mature read. It is set in a dystopian society that makes you wonder if our future will be like that." 
Summer reading participants logged a total of 1,905 reading hours as part of the summer reading program, and hundreds of children and teens attended special programs during June and July.
Join us again next summer for the Sedona Library summer reading program. The theme will be Reading Underground.
The Sedona Public Library is a private, 501(c)(3) non-profit corporation, supported by donations and grants.  Your tax deductible donation may be sent to:  Sedona Public Library, 3250 White Bear Road, Sedona, AZ 86336.