Sedona AZ (October 2, 2012) – Studio Live presents the October Sedona Poetry Slam on Saturday, October 13th at 7:30 pm, featuring Las Vegas poet Nodalone and hosted by Sedona poet Christopher Fox Graham. Tickets are $10.00 and doors open at 7:00pm.
All poets are welcome to compete for the $75 grand prize and $25 second-place prize. The prize is funded in part by a donation from Verde Valley poetry supporter Jeanne Freeland.
The slam is the first of the 2012-13 season, which will culminate in selection of Sedona's second National Poetry Slam Team, which will represent the city at the National Poetry Slam in Boston and Cambridge, Mass., in August. The local poets will share the stage with 300 of the top poets in the United States, Canada and Europe, pouring out their words in a week long explosion of expression.
Sedona sent its five-poet first team to the 2012 National Poetry Slam in Charlotte, N.C.
– Nodalone –
Born Shaun Srivastava, Nodalone is a spoken word artist currently residing in Las Vegas. While quietly writing for years, Nodalone began performing his work in late 2010 in Flagstaff. Ever since, the poet has continued to bring his poems to life on stage at slams and various events throughout the country.
Preferring to use his platform to address current political, cultural and social issues, Nodalone gives a performance that captures the power of the issue with a personal and passionate style. Nodalone is the 2011 FlagSlam Grand Slam Champion and a member of both the 2011 and 2012 FlagSlam National Poetry Slam Teams. He prefers hugs to handshakes, and is a raging baby animal enthusiast.
– Sedona Poetry Slam –
To compete in the slam, poets need at least three original poems, each three minutes long or shorter. No props, costumes or musical accompaniment are permitted. All types of poetry are welcome.
The slam will be hosted by Graham, who represented Northern Arizona on six FlagSlam National Poetry Slams in 2001, 2004, 2005, 2006, 2010 and 2012.
Contact Graham at foxthepoet@yahoo.com to sign up to slam.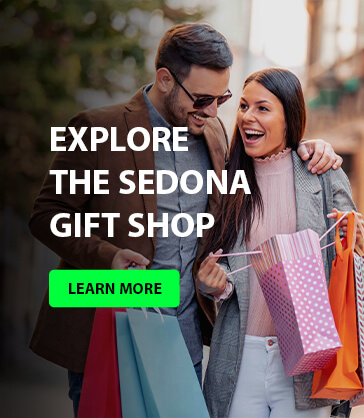 -What is Poetry Slam?-
Founded in Chicago in 1984, poetry slam is a competitive artistic sport. Poetry slams are judged by five randomly chosen members of the audience who assign numerical value to individual poets' contents and performances.
Poetry slam has become an international artistic sport, with more than 100 major poetry slams in the United States, Canada, Australia and Western Europe.
All types of poetry are welcome on the stage, from street-wise hip-hop and narrative performance poems, to political rants and introspective confessionals. Any poem is a "slam" poem if performed in a competition. All poets get three minutes per round to entertain their audience with their creativity.
– Sedona National Poetry Slam Team –
Competing poets earn points with each Sedona Poetry Slam performance between September and May. Every poet earns 1 point for performing or hosting. First place earns 3 additional points, second place earns 2 and third place earns 1.
Based on points, the top 12 poets in May are eligible to compete for the four slots on the Sedona Poetry Slam Team, which will represent the community and Studio Live at the 2012 National Poetry Slam in Boston. Poets can compete for multiple teams during a season and still be eligible to compete in the Sedona team.
For more information please contact the Sedona Performing Arts Alliance/Studio Live at (928)282-0549. Tickets are available online at www.studiolivesedona.com or at the Studio Live box office located at 215 Coffeepot Drive in West Sedona.
The Sedona Performing Arts Alliance is a 501(c)3 organization dedicated to advancing the Performing Arts thru Education, Live Performance and Artist Support. Studio Live is a tool for the SPAA to reach audiences and showcase their craft.