Sedona AZ (April 18, 2012) – Friday April 27th and Saturday April 28th, 2012 Studio Live presents The Comedy Zone featuring Julie Scoggins and Peter Krause. The show starts at 7:30 with tickets $15 in advance and $20 at the door. The "Comedy Zone" Series will be held on a monthly basis at the Mary Fisher Theatre located at 2030 W. State Route 89A, Suite A-3 Sedona, AZ 86336.
-JULIE SCOGGINS –

She's a 6'2 southern ex-trucker, cab driver, baseball mascot, pooper-scooper & charm school graduate! But don't let that fool you! She's also one of the funniest comedians, male or female, on the circuit today! She has shared the stage with such talents as: Jackie Mason, Michael Winslow, Bob Goldthwait, Louie Anderson and many, many more.
She got hooked on comedy as a child before she really knew what a stand-up comedian was. She watched every episode of The Little Rascals & I love Lucy and could recite every Richard Pryor album from front to back.From her humble beginning in Charlotte, NC, Julie has traveled extensively throughout the US and beyond, spreading humor whenever she goes. In 1993 she was transferred to the Virgin Islands as a route salesman for Frito Lay. "Imagine that!" says Julie. "Selling Doritos where half of the people smoke pot! Talk about yer "market niche!"
After her stint in the Islands she came returned to the mainland and ended up traveling the country until finally settling down in Charlotte. It was there that she got inspired to begin her career in stand up comedy. The rest as they say, is history.
-STEVE KRAUSE –
Steve "Short Bus" Krause is a 'sit down comedian from Phoenix, AZ. Instead of feeling sorry for being born so awesome, Steve just decided to laugh at himself. Being the only disabled kid in the school, at an early age Steve began using his humor to make new friends. At the age of 19 Steve dropped out of college and took a Sales/Marketing position in the NFL but his passion was the stage. As soon as his wheels hit the stage he knew that he had found his true calling. Steve has worked with comedians such as Russell Peters, Pablo Francisco, Joey Medina, Carlos Mencia and many many more. Steve and his Service Dog Kawana are quickly becoming a favorite at clubs and theaters across the country. Steve's edgy outlook on life is a show you definitely do not want to miss. Plus he has a dog! Steve's goal is to have you jump out of your chair with laughter…well, that's because he can't!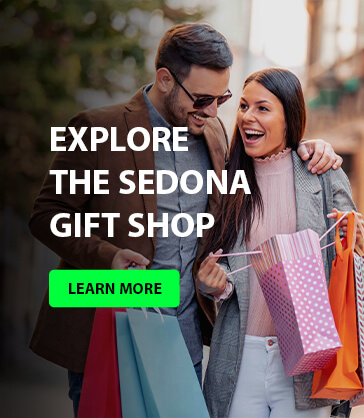 For more information please contact the Sedona Performing Arts Alliance/Studio Live at (928)282-0549. Tickets are available online at www.studiolivesedona.com or at the Studio Live box office located at 215 Coffeepot Drive in West Sedona.
The Sedona Performing Arts Alliance is a 501(c)3 organization dedicated to advancing the Performing Arts thru Education, Live Performance and Artist Support. Studio Live is a tool for SPAA to reach audiences and showcase their craft.