Sedona AZ
(July 25, 2012) – August in Sedona is filled with live music not to be missed. With shows being held at Studio Live, The Backyard and the Mary D Fisher Theatre; The Sedona Performing Arts Alliance continues to put Northern Arizona on the map as a destination to experience live performances.
Upcoming shows include: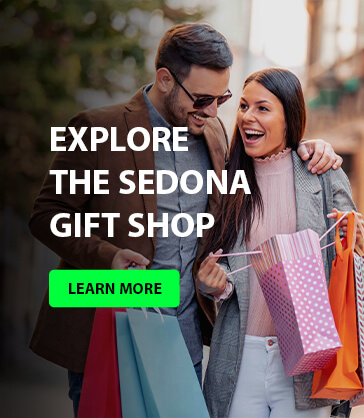 8/11/12 Red Rock and Blues (The Backyard at Studio Live) –
A summer evening of live blues, performed by some of the best musicians in Northern Arizona. Featuring Joe Neri and Blues Dawg, The Bill Barnes Trio, Decker, and special guests: Greg Gould, Dan Bresnan and Suzie Schomaker.
8/17/12 California Guitar Trio (Studio Live) –
Epic guitar wizardry brought to you by Paul Richards of Salt Lake City, Utah, Bert Lams of Affligem, Belgium, and Hideyo Moriya of Tokyo, Japan.
8/18/12 Spafford (The Backyard at Studio Live) –
Northern Arizona's premier Jam Band brings high energy, funky jam rock band to the Red Rocks for their first Sedona performance. Spafford is known for "bringing the jam" wherever they go, motivating people to have a good time, dance, and support their local venues.
8/18/12 Songwriters in the Round (Mary D Fisher Theatre) –
Featuring Jackie Bristow of New Zealand, Adalia Tara of Sedona and Kayt Pearl of Sedona. Songwriters rounds provide an intimate setting to experience not only the songs but the stories of each individual artist.
8/25/12 Songs of Summer ( The Backyard at Studio Live) –
Celebrate the sunshine with the Songs of Summer! August's SPAA Theme Night will bring back sun soaked memories with music reminiscent of summer days gone by. This series is a benefit for the Sedona Performing Arts Alliance, all proceeds support the programming at Studio Live.
For more information please contact the Sedona Performing Arts Alliance/Studio Live at (928)282-0549. Tickets are available online at
www.studiolivesedona.com
or at the Studio Live box office located at 215 Coffeepot Drive in West Sedona.The Sedona Performing Arts Alliance is a 501(c)3 organization dedicated to advancing the Performing Arts thru Education, Live Performance and Artist Support. Studio Live is a tool for the SPAA to reach audiences and showcase their craft.