Sedona AZ (May 15, 2012) – Friday May 25th and Saturday May 26th, 2012 Studio Live presents The Comedy Zone featuring JKeith Barany and Thom Tran. The show starts at 7:30 with tickets $15 in advance and $20 at the door. The "Comedy Zone" Series will be held on a monthly basis at the Mary Fisher Theatre located at 2030 W. State Route 89A, Suite A-3 Sedona, AZ 86336.
– Keith Barany –
"Comedy that's real but not vulgar"…"A fresh, original, brilliant, comic voice"… The NY Post called him "Possibly, the wittiest comedian working". His writing is very famous even if he isn't (yet). He helped write the TV shows: Seinfeld & Politically Incorrect. Clean Corporate Comedian Keith Barany has appeared in such famous casino hotels as The Stardust, Trumps, The Claridge, Excalibur, Caesar's Palace. Tropicana Resorts International – Just to name a few. He's opened in concert for: Bob Hope, Jerry Seinfeld, Joan Rivers, Ray Romano, Jon Stewart, Joy Behar Lewis Black & Ray Charles – among others. 
Over the last 2 years Corporate Comedian Keith Barany was asked to entertain US troops overseas. It went so "badly" the Pentagon ordered him to perform again this coming year!! Come see what the fuss is all about and watch this video of hilarious and clean, corporate comedian Keith Barany.
– Thom Tran –
Tran came to Los Angeles in 2008 as an internationally touring standup comedian, musician, and writer, after spending a decade in broadcast radio in New York. His comedy career started when his career as a soldier ended. An 8-year stint in the United States Army came to an end in 2005 after Thom was wounded in combat during his year long tour in Iraq. Post-combat, comedy saved his life. After touring the east coast and mid-west as a road comic, a week long vacation to Los Angeles turned into a hunt for an apartment after he got a sample of the comedy scene in LA, and liked it. Originally from Buffalo, NY, Thom decided that nearly 30 years of snow and NHL playoff heartbreaks was more than enough. Now living in Los Angeles, Thom continues to write and perform weekly at clubs like the World Famous Laugh Factory, The Hollywood Improv, and the Comedy Store, getting new material together for his yearly east coast tour.Thom has also found a way to use his experiences as a soldier in Hollywood, working as a military consultant and staff writer for Dagger Media Group, a veteran owned and staffed company that works to make Hollywood's portrayal of the military more accurate and real. He also starred in a series of training videos produced for the US Air Force.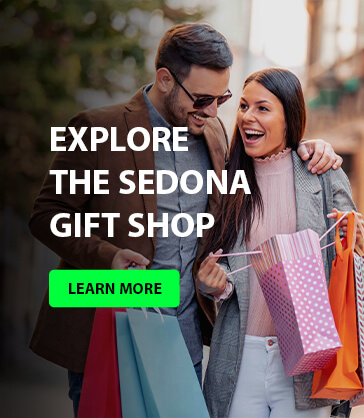 As an actor, Thom's appeared on shows such as "CSI:NY" and "Deadliest Warrior" as well as several national print campaigns and TV commercials. And he continues to have a presence on radio, working in Los Angeles, as a traffic reporter for stations like KRTH 101 and KNX 1070. Comedy has been Thom's thearpy after leaving the Army. Even as a civilian, he continues to help our servicemen and women, performing often at benefits to raise money for the Bob Hope USO at LAX which provides comforts for our troops deploying overseas, and twice was named the USO's funniest serviemember. And in 2008, Thom traveled to Iraq to perform for our troops, playing over 2 dozen bases and combat outposts throughout Iraq.
For more information please contact the Sedona Performing Arts Alliance/Studio Live at (928)282-0549. Tickets are available online at www.studiolivesedona.com and at the Studio Live box office located at 215 Coffeepot Drive in West Sedona.The Sedona Performing Arts Alliance is a 501(c)3 organization dedicated to advancing the Performing Arts thru Education, Live Performance and Artist Support. Studio Live is a tool for SPAA to reach audiences and showcase their craft.