Sedona AZ (June 7, 2012) – Sedona Performing Arts Alliance Member Dom Giazzon will be hosting a benefit concert on Sunday June 17th, 2012 at 4pm in the Backyard at Studio Live. Proceeds from the concert benefit the Verde Valley Sanctuary and All About Animals Rescue. Tickets are $15 in advance and $20 the day of the concert. This is an outdoor event, please bring you blanket or chair for seating. Beer and wine will be available for purchase.
This concert event features performances by just four of Dom Giazzon's various musical projects, starting with a special Tribute to Sublime by da Ominators, featuring Robert "Wing" Ryan (The Rhythm Keepers, Riftors & Amitabha) and Randy J (solo artist, The Tarantulas, The Rhythm Keepers). da Ominators debuted on the old backyard stage in 2009 for the Casa de Milagros benefit concert, and have continued to appear in Sedona and Verde Valley since then, including New Years Eve shows at the Martini Bar for 3 years in a row. The set will pay homage to the "California Reggae" sound of the legendary band Sublime.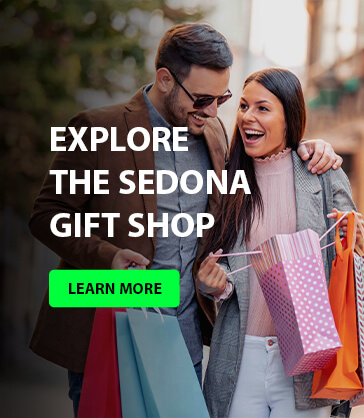 BandKind is Dom's brand new musical project featuring guitar virtuoso Seth Gibson (The Cody Gibson Band, finalist in Guitar Center "King of the Blues" competition, The Arizona Show), and Thomas "Doc" Glendening, a multi-insturmentalist who plays drums, keyboards, and sings simultaneously. At just 23 years old Seth Gibson has the mojo of a seasoned guitarist having spent most of his young adult life playing professionally. Thomas is a veteran of the Tulsa OK music scene, as a drummer, guitarist, vocalist, and bassist, and now resides in Sedona with his family. BandKind will serve up a tasty variety platter of familiar and obscure Blues, Funk, Rock, Reggae, and more.
Next on the bill, Big Bamboo, led by Alex Ogburn, a well known musical figure known for his left handed playing of a right handed guitar, and his effortless command of roots and modern music. Alex plays his 20 year old Takamine like Evel Knievel jumping a 700 pound Harley – with brutal grace. Backing up Alex on his acoustic guitar is the power rhythm section Eddy Barattini (drums) & Dom Giazzon (electric bass), exploding with a spectrum of music ranging from The Who to The Doors to The Beatles and beyond.
Lastly, Radio Dogma, defunct since end of 2010, will re-form for this special concert event. Radio Dogma was Dom's longest lasting and most prolific project to date (over 300 shows in 6 years). Radio Dogma = a total greater than the sum of its parts: the vocal talent of Nathan Trujillo (Redland), the killer guitar work of Andy Schulz (Berklee College of Music graduate), the slamming drums of Eddy Barattini, and the fat-toned bass work of Dom Giazzon. The re-united Radio Dogma will play electrifying selections from their first album "Frequencies," soulful tunes from their second album, "Acoustica," and songs from their unfinished third album.
The concert will finish with giant sing-a-long of the world famous ukelele jam "Somewhere Over The Rainbow" to show unification of all peoples and solidarity in support of important organizations like Verde Valley Sanctuary and All About Animals. Audience participation will be guaranteed fun for all.
Corporate partners and sponsors facilitating the event include Studio Live Sedona, Sedona Performing Arts Alliance, Arizona Stronghold Vineyards, Red Rock Lock, Creative Flooring, Derosa Medical, and Sedona Integrative Medical Clinic, B&B Studios.
For more information please contact the Sedona Performing Arts Alliance/Studio Live at (928)282-0549. Tickets are available online at
www.studiolivesedona.com
or at the Studio Live box office located at 215 Coffeepot Drive in West Sedona.The Sedona Performing Arts Alliance is a 501(c)3 organization dedicated to advancing the Performing Arts thru Education, Live Performance and Artist Support. Studio Live is a tool for the SPAA to reach audiences and showcase their craft.